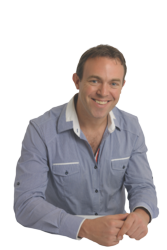 Bondi Junction, NSW (PRWEB) February 15, 2013
Let's face it. Sticking to a New Year's resolution is far from easy. For many people, they're downright impossible. In fact, 97% of people abandon their new goals within the first 30 days of making them. Adrian Law, a man who has worked with some of the biggest companies and prominent names in the world, is on a mission to change that. "Most resolutions fail simply through a lack of self-discipline," stated Law. "When people also have someone holding them accountable for their actions, what they can achieve is endless."
A recent article by Australia's News shows that the sale of diet foods and the number of people hitting the gym spiked big time in February compared to the previous month. "Because many people are still in a holiday or party mood in January, it makes complete sense that they would wait until February to get serious with their new life goals," stated Law.
To help people reach their full potential, Adrian Law has launched a free diagnostic tool designed to determine if someone might benefit from the coaching services of a change expert. Valued at $497, some may even qualify for a 'personal one on one' strategy session, free of charge. The diagnostic tool is comprised of two parts and made up of a series of questions designed for either individuals or businesses. "Many of the people who have gone through the questions have stated that it gave them tremendous clarity on what needs to happen to get the results in life that they want," stated Law.
Having worked with over 100,000 people from all over the globe, Law evaluates the responses that people have provided in the diagnostic tool to better service their needs with one-on-one or group interaction. "For a lot of people, accountability is a dirty word. The interesting thing is that the top performers almost always have someone to hold them accountable for their actions," stated Law. "With someone motivating them along the way, a person typically achieves more and much quicker than by themselves—pure and simple."
The first time author also recently released his new book appropriately titled I Need to Change a Couple of Things. For the entire month of February, the digital e-book which retails for $14.99 has temporarily been slashed to just $4.99. Composed of 26 short, easy-to-read chapters, Law's book contains practical, real-life examples to assist readers with the life makeover they eagerly desire. Each chapter also includes a summary of major key points and space for readers to write their own notes of encouragement. The book can be purchased through Amazon.com, iTunes, and the author's website.
About the program's owner: A native of England and proud father to his young daughter, Adrian Law has called Australia home for nearly two decades. From celebrities to top company executives, he has traveled to more than a dozen countries, coaching and empowering thousands along the way. Law is a qualified success coach, motivational speaker, body language expert and behavioral profiler. He's been featured in major publications including Australia's The Daily Telegraph and has appeared in the popular documentary The Power of Coaching with Brian Tracy and John Assaraf of The Secret. While professionally trained to help others, his best advice comes from his own life experiences.