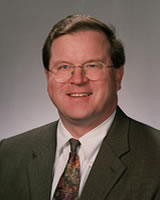 We are pleased to be offering expert presentations on topics ranging from the historical origins of our 18th-century federal Constitution to 21st-century medical and legal issues involving human embryos
(PRWEB) May 02, 2011
Denver, CO (PRWEB) May 2, 2001 -- The National Lawyers Association (NLA) announces it will present its annual conference in downtown Denver, Colorado, from June 24-25, 2011. The event is open to NLA members and non-members.
This year's conference, held at the office of Holland & Hart, LLP law firm, features six exciting speakers:

Christopher Ferrara, President and Chief Counsel for the American Catholic Lawyers Association, will give the keynote speech about legal positivism and the future of the pro-life movement;
The Honorable Scott Gessler, Colorado's Secretary of State, will talk about campaign finance issues;
Professor Patrick T. Gillen, a teacher of Constitutional Law and American Legal History at Ave Maria School of Law (Naples, FL), will talk about the origins of the Federal Constitution;
Rita L. Gitchell, a trial attorney from Illinois, will present the three theories of the legal status of human embryos (property, special respect, person) and discuss how President Lincoln may have viewed them;
Kevin R. Boully, Ph.D., a litigation and jury consultant, will discuss how jurors and judges make their decisions, and how attorneys can be better advocates and more persuasive in the courtroom. (Boully is a former Associate Editor/advisor to the American Society of Trial Consultants' jury research and courtroom communication publication, The Jury Expert);
Deacon John Volk, MD, a family practice physician in Colorado, will present the medical aspects and procedures involving human embryos.
Founded in 1993, NLA is a national bar association for U.S. attorneys with pro-life, pro-Constitution viewpoints. It exists to improve the image of the legal profession, advance legal institutions and respect for the law, and educate the public on such matters.
"We are pleased to be offering expert presentations on topics ranging from the historical origins of our 18th-century federal Constitution to 21st-century medical and legal issues involving human embryos," says attorney John Farnan, NLA's president. "Presentations also will touch on pressing issues in our Republic, such as legal positivism and campaign finance laws, while allowing lawyers to learn how to be more persuasive in the courtroom."
The two-day conference registration fee is $275 for NLA members; $325 for non-members. Single-day attendance is $175 for either Friday or Saturday. The two-day registration fee includes the entire program, an afternoon reception on Friday, plus a continental breakfast and lunch on Saturday.
Attendees can register online at http://www.nla.org, NLA's website; by phone (303-973-8010); or via postal mail. For registration info and more event details, click the "Conference" tab on NLA's home page.
# # #