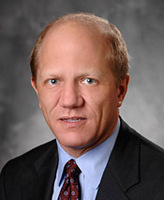 St. Louis, MO (PRWEB) August 30, 2012
The Onder Law Firm has created a website offering information about the Fresenius GranuFlo recall and the firm's GranuFlo recall lawyers are offering free, no-obligation consultations to the families of those who suffered a heart attack after being given Fresenius Naturalyte GranuFlo or Liquid Acid Concentrate. The FDA issued a recall notice for GranuFlo on June 27, 2012, stating that GranuFlo "may cause serious adverse health consequences, including death." The FDA had previously issued a GranuFlo Heart Attack Warning on May 25, 2012.
GranuFlo is a class of medical products called dialysates, which are used with a dialysis machine to cleanse the blood of toxic waste materials. On June 14, 2012, the New York Times reported about a 2011 internal memo to health directors and attending physicians, Fresenius warned that GranuFlo usage could result in elevated levels of bicarbonate in the bloodstream, which dramatically increases the risk of heart attack and the fact that Fresenius did not notify its patients or the FDA of these findings (nytimes.com/2012/06/15/health/fda-investigates-fresenius-for-failure-to-warn-of-risk.html). Fresenius Medical Care of North America is the largest operator of dialysis clinics in the United States as well as a leading supplier of dialysis machines and other dialysis products. GranuFlo recall lawyers are reviewing claims of heart attacks in dialysis patients that occurred at Fresenius and other dialysis clinics where GranuFlo may have been used.
The Onder Law Firm welcomes inquiries from law firms in regards to handling or working as co-counsel on Fresenius GranuFlo lawsuits.
About The Onder Law Firm
Onder, Shelton, O'Leary & Peterson, LLC is a St. Louis based personal injury law firm handling serious injury and death claims across the country. Its mission is the pursuit of justice, no matter how complex the case or strenuous the effort. Onder, Shelton, O'Leary & Peterson have represented clients throughout the United States, and other firms throughout the nation often seek its experience and expertise on complex litigation. It is a recognized leader in products liability cases such as window blind cord strangulation and pharmaceutical litigation. The Onder Law Firm offers information pertaining to the GranuFlo recall at http://www.granuflorecalllawyers.com.