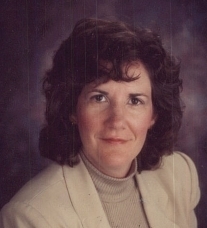 Rational Rent Relief: Landlords, Lenders and Tenants Must Work Together
Scottsdale, AZ (Vocus) October 1, 2009
Scottsdale, AZ September 30, 2009 -- Colleen Canale, MBA, and Tom Lackman CPA (ret) of Lackman Commercial Group will address an audience of commercial real estate agents on Thursday October 8th, 2009 in Downers Grove, IL. The presentation is hosted by the Association of Real Estate Exchangers.
The session will be a fast paced, practical look at the coming deluge of distressed properties, and how commercial brokers can best cultivate buyers and structure innovative deals. The audience will be commercial real estate agents from the following professional groups in Chicagoland:

Chicago Assn of Real Estate Exchangers (agent members)
Northern Illinois Commercial Assn of Realtors (NICAR)
Society of Industrial and Office Realtors (SIOR)
Association of Industrial Real Estate Brokers (AIRE)
Lackman Commercial Group is Keller Williams' largest commercial team with offices in 10 locations in California and Arizona. They are expanding their unique cross office business model nationally, including Chicagoland, attracting mid-career real estate professionals with previous experience in finance, banking, construction, architecture, retail operations and manufacturing. For additional information, see lackmancommercialgroup.com. The Lackman Commercial Group has recently released a White Paper entitled "Rational Rent Relief: Landlords, Lenders and Tenants Must Work Together" outlining the issues for all three stakeholders in today's distressed market. The White Paper can be downloaded at http://www.reduceyourrent.com.
Ms Canale is a 1984 MBA graduate from the University of Chicago's Booth School of Business.
The presentation will be held at 6655 Main St in Downers Grove, IL. Registration is via the link
http://www.eventbrite.com/event/431514672
About LCG - Lackman Commercial Group and KW Commercial
LCG is based in Scottsdale, AZ and is a unit of Keller Williams Arizona Realty's Commercial Division. Tom Lackman, CPA (ret) and Colleen Canale MBA, formed the team in early 2007. LCG agents have experience in finance, accounting and taxation as well as in banking, architecture, construction, zoning, and law. Several agents specialize in foreclosure and bankruptcy situations. The company has 50 agents and completes commercial leasing and sale transactions across the US. LCG, through its ReduceYourRent.com program, works with tenants across the US to assist in evaluating and re-structuring commercial leases. They are currently opening offices in Oregon and California. For additional information see http://www.lackmancommercialgroup.com and for information on KW Commercial see http://www.kwcommercial.com.
# # #