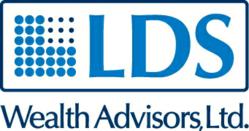 Business Killers addresses common mistakes from improper planning to procrastination, two of the biggest errors in business management
Wheaton, IL (PRWEB) July 28, 2011
LDS Wealth Advisors will give a presentation called Business Killers at the FABTECH (North America's largest metal forming, fabricating, welding and finishing event) tradeshow on November 15 from 10:30-12:30 p.m. The tradeshow will begin on November 14 at McCormick Place in Chicago, and will conclude on November 17. LDS Wealth Advisors is an independent financial services firm that manages personal and business assets.
Business Killers by LDS Wealth Advisors is a 90-minute presentation addressing six common mistakes that can destroy a business and compromise individual involvement. Designed by industry experts and business owners, the presentation will discuss important problems and solutions concerning topics such as business succession, buy/sell agreements, disability income protection, business continuation, tax strategies, retirement income, and asset allocation.
LDS Wealth Advisors will present among 30,000 visitors and more than1,200 exhibitors at the tradeshow this November. Each year, FABTECH showcases industry-leading manufacturers and suppliers, as well as innovative products, tools, technologies, and equipment. Attendees will experience seminars, conferences, and presentations addressing technical, economic, operational, and management issues.
Business Killers is intended to be entertaining and educational and will not address insurance or financial products during its presentation time. It seeks to address the challenges, opportunities and decisions of business owners.
Barry Link, CEO, stated, "Business Killers addresses common mistakes from improper planning to procrastination, two of the biggest errors in business management. This presentation is a friendly discussion tool to help our clients manage their businesses effectively and make it through periods of financial recession."
For more information about LDS Wealth Advisors, visit http://www.ldswealthadvisors.com/.
About LDS Wealth Advisors:
LDS Wealth Advisors' mission is to positively impact the lives of its clients by providing personalized, objective financial advice and loyal service. The company is located in Wheaton, Illinois. With more than 60 years of experience between advisory partners, LDS Wealth Advisors thrives at performing extensive, ongoing research on insurance products, money managers, and alternative investment options.
About Barry Link:
Barry N. Link, CLU, ChFC, CASL, is the President and CEO of LDS Wealth Advisors. He has more than 30 years of experience in the financial services industry, and specializes in high net-worth life insurance, estate planning, business planning, and investment securities.
About FABTECH:
The FABTECH tradeshow is a yearly event that exists to bring buyers and sellers of metal forming and fabricating technologies together in an environment that facilitates and accelerates business relationships.
Contact:
Barry Link
630-871-0070
Ids(at)linkds(dot)com
###