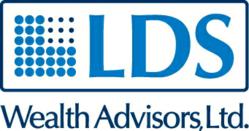 We hope Facebook will help us keep in touch with existing customers and communicate with a whole new clientele.
Wheaton, Illinois (PRWEB) October 05, 2011
LDS Wealth Advisors has expanded their online presence to include a Facebook page. While the company already possesses an up to date Web site, LDS Wealth Advisors hopes Facebook will speed communications with clients, making them more interactive and immediate.
"We plan to use Facebook to update our clients with the latest news, helpful tips and expertise. Especially now, when investors are worried by world events and market volatility, Facebook can help us calm frayed nerves in real time," said Sochaitan Carlson, Marketing Director for LDS Wealth Advisors. "We hope Facebook will help us keep in touch with existing customers and communicate with a whole new clientele."
LDS Wealth Advisors prides itself on an extensive online presence, including an innovative email distribution system, a quarterly newsletter, and a video-enabled Web site. As LDS Wealth Advisors expands their Facebook presence, look for press releases, videos, tip sheets, industry news and more. Facebook will be the place to go to learn up-to-the-minute LDS Wealth Advisors news.
"We value an informed client base, and since Facebook is the most used social network, we chose to establish a Facebook page. That way, we can keep in close touch with our clients, informing them and answering their questions all the time, not just during periodic appointments," Carlson said.
Visit LDS Wealth Advisors on Facebook here.
About LDS Wealth Advisors
LDS Wealth Advisors is a full service financial management firm with both individual and business clients. The company provides individuals with planning services for retirement, estates, charitable giving, Tax and college, and a full range of insurance products, for life, health, disability, long-term care, and Medicare supplement. Businesses rely on LDS Wealth Advisors for executive compensation services, employee benefits management, succession planning, business insurance and capital management. Barry Link began selling life insurance part time in 1976. From that beginning, he has grown LDS Wealth into a major financial services firm. His 34 years experience spans several downturns, giving him unique insight into preparing for them and riding them out.
Securities and Advisory Services offered through World Equity Group, Inc. Member FINRA/SIPC
###