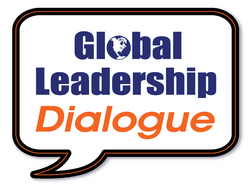 There are an increasing number of companies with employees from different countries working together for a common business cause
Rochester, MI (PRWEB) October 2, 2008
Dr. Todd Thomas, one of the premier coaches in global leadership development and president of IMPACT Consulting and Development, LLC., is gearing up for several sessions of his greatly successful Leadership Action Dialogues series. Fresh off an international tour with the series, Thomas will gather over 300 leaders from 13 different countries to identify and discuss challenges and solutions associated with leadership in an increasingly global corporate environment. November 4, 2008 marks the date for the next leadership training series.
"There are an increasing number of companies with employees from different countries working together for a common business cause," Thomas said. "When you bring together people of several different countries and cultures, and we're not just talking two or three, there are amazing dynamics that must be managed. If leadership can master this first they can then pass on their expertise within their company. This is what makes our Global Leadership Dialogue series valuable."
Dr. Todd Thomas is a speaker, author, trainer, coach, and president of IMPACT Consulting and Development, LLC. He has provided seminars and presentations in over 20 countries. He is a member of the National Speakers Association, the International Federation of Speakers and the Les Brown Platinum Speakers Network. The International Consortium for Executive Development Research (ICEDR) recently recognized Todd as one of the most innovative speakers and trainers of our time.
Top global leadership authority Dr. Todd Thomas is gearing up to facilitate his smash success leadership series Leadership Action Dialogues to over 300 leaders of Fortune 500 and Fortune 500 comparable companies. Participants will come from 13 different countries to discuss leadership challenges and solutions in a global business environment.
For more information about Dr. Todd Thomas, IMPACT Consulting or the Leadership Action Dialogue series, please contact Rachel van Rossum, (248) 996-7043 or Rachel@IMPACTSuccess.com. Information is also available at IMPACTSuccess.com.
Contact:
Rachel van Rossum
Phone: (248) 996-7043
email: rachel @ IMPACTSuccess.com
###