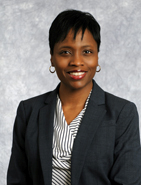 Cleveland, Ohio (PRWEB) October 24, 2014
In CHAMPS Patient Experience's recent blog post, Leadership Rounding Leads to Creditability, Which Leads to Trust, Toya Gorley shares her thoughts on the topic.
Recently Gorley participated in a meeting with a group of hospital executives, and the topic of leadership rounding came up. There was a lively conversation about the importance of leadership rounding and how difficult it can be to fit rounding into a busy schedule. Gorley was so impressed by one of the executives who said, "When I'm at the decision point to round or not, I always do. Rounding leads to creditability, which leads to trust."
Gorley wholeheartedly believes this statement! She also believes that in order to build creditability and trust leaders must incorporate the following four elements into leadership rounding:
1.Purpose: Don't just walk around. Ask patients, visitors and employees specific questions in order to have a real-time view of what's going on in that area.
2.Consistency: Round on employees often, not just when there is a problem or when you need something.
3.Connection: Round with a positive outlook and supportive attitude. Look for things that are going well and recognize people for them. Inquire about things that are important to employees and patients. Build rapport and relationships by sharing things about yourself as well.
4.Action: Address issues and concerns that are brought to attention during leadership rounding. Involve others as needed and communicate what has been done.
Gorley closes her blog by asking readers what other elements do they include in leadership rounds to build creditability and trust and encourages readers to share those elements. Learn how leaders set the tone in CHAMPS' leadership development training program.
To learn more about the CHAMPS Patient Experience blog, PX Perspective, visit http://www.pxperspective.com.
###
In partnership with Santalucia Group, CHAMPS Patient Experience offers a variety of services to enhance the patient experience. Led by Carol Santalucia, a recognized leader in patient experience with more than 30 years of expertise, CHAMPS offers outcomes-based services designed to create an optimal patient experience. We believe providing an optimal patient experience not only makes sense intuitively but also leads to improved healthcare outcomes, increased patient loyalty and an enhanced financial position for our clients. To learn more about us and our services, visit http://www.champspatientexperience.com.