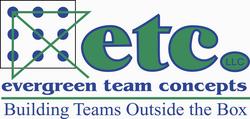 Participants will begin to gain the core competencies needed for a successful business in today's fast-paced environment
(PRWEB) June 3, 2008
Nationally renowned trainer and speaker Henry Beeland, president and founder of Evergreen Team Concepts, has been equipping leaders, managers and supervisors with his presentation L.E.A.D.E.R.S. (Leadership. Energy. Attitude. Discipline. Empowerment. Responsibility. Succession). This 90-minute presentation is now available on DVD through Evergreen Team Concepts' Training in a Box DVD Series.
Mike Ridpath, manager of products with Evergreen Team Concepts, says, "The training DVDs that we are producing are really changing the way training seminars and DVDs are being done; we are revolutionizing the training market. This powerful series is exactly what leadership teams need to train their entire team."
This DVD is a comprehensive three-hour workshop designed to address the core competencies your leadership team needs to create an engaging, effective environment for your organization, your customers, and your business success in the competitive marketplace.
In L.E.A.D.E.R.S., Beeland will give you and your team the core competencies all leaders need, with the simple acronym of L.E.A.D.E.R.S.:
Leadership:

Understanding personal and professional leadership
Energy:

Education and experience for motivation and confidence
Attitude:

The three attitudinal stances assumed by leaders
Discipline:

Creating empathy, compassion and fairness
Empowerment:

Build a culture of diversity, creativity and value
Responsibility:

Understanding personal and team roles
Succession:

"Participants will begin to gain the core competencies needed for a successful business in today's fast-paced environment," program writer Henry Beeland says.
This DVD is accompanied by an audio CD, downloadable workbook and handouts – everything that is needed for training yourself and your team. L.E.A.D.E.R.S. also includes a PowerPoint presentation - the exact same one Henry uses to teach the many participants who come to the Evergreen Team Concepts Bellingham venue to attend powerful, insightful workshops. L.E.A.D.E.R.S. is available for only $99 plus tax – a remarkable offer for this powerful training session that will positively impact your organization's culture.
As organizations struggle to keep up with the demands of a changing world economy, people at all levels of the company structure are being called upon to make presentations, conduct training, and influence others to make changes. The Training in a Box DVD Series tries to address this need to ensure your team gets the highest quality training.
The training world will never be the same again; the Training in a Box DVD Series equips you with the knowledge and materials to train your team with one of the most content-rich leadership workshops available. This is a rare, premium training resource that generally only a fortune 500 could afford for only $99; now, order today and join the many other satisfied business leaders who have experienced the Training in a Box DVD Series.
To order L.E.A.D.E.R.S. visit http://www.etcwa.com and click on ''Training DVDs.'' Video clips from the DVD are available on the website. Order now and develop your leadership team – to reach greater heights and new horizons. You can also bring Evergreen Team Concepts training to your venue. For more information call (866) 559-9222.
###