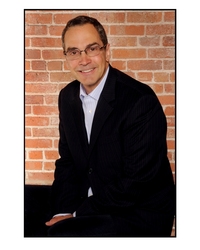 Different cultures have different perspectives on authority, community, work, time, and an individual's relationship to their boss or organization
Boston, MA (Vocus) September 8, 2010
Creating effective global workforces today requires that corporate executives and managers build strong, multi-cultural teams that can work effectively across different cultures and time zones to achieve common business or organizational goals. That's according to Richard Koonce, a Boston, MA-based leadership coach, consultant and corporate trainer who has just returned from leading a multi-cultural team building workshop for 70 managers in Hong Kong in mid-August.
Koonce who has worked extensively with business executives and their teams in the United States, Asia, Latin America and the Middle East says that executives of multi-national corporations today often lead teams composed of people from many cultures and ethnic backgrounds. And to build team cohesion and commitment, it's important to give people regular exposure to team building programs and activities that foster trust, strengthen team identity, and create strong employee alignment around business goals.
This is especially important, Koonce says, when companies are trying to build a strong global business presence, integrate business operations across different countries and cultures, or bring "surviving" employees together in the wake of corporate restructuring activities or international mergers and acquisitions (M/As).
But designing effective cross-cultural team building programs requires careful thought and planning. Companies must consider cultural sensitivities and the diversity of the employee group(s) they want to bring together, says Koonce.
"Different cultures have different perspectives on authority, community, work, time, and an individual's relationship to their boss or organization," he says. In addition, "different cultures are characterized by different behavioral norms, communications styles, and leadership preferences."
For example, Koonce says, in some cultures direct feedback and candid communication are less common and valued than in the United States. "So, you may need to design team building programs that involve a lot of small group work, or the opportunity for individuals to form personal relationships with co-workers before they're asked to express personal opinions or talk candidly in a large group setting." This is especially true when a multi-cultural team is coming together for the first time and issues of role and status may be involved, Koonce says.
Because of cultural differences, Koonce says American-based companies can't take a team building program designed for use in their U.S. operations and automatically assume it will be as effective when used in their offices or operations overseas. "Cultural and behavioral norms may be quite different for a group of Company A's employees who are based in China or India than for a group of Company A's employees who are based in the U.S. Midwest."
Koonce says that designing effective cross-cultural training or teambuilding programs not only involves attention to cultural differences, but also a willingness to mix different kinds of activities together to optimize people's participation and enjoyment of such programs. So, for example, it may be valuable to intersperse relationship building and community building exercises and activities with content-oriented training modules or presentations focused around new business priorities.
Koonce also thinks team building programs should involve physical activities as well as visioning and planning components and use of music, videos, small group discussions and web-based learning tools to enhance the "participant experience" for everyone taking part in a team building program. And there's something else:
"Besides cultural differences among people you must remember that individuals – regardless of their cultural background -- also have different learning preferences," says Koonce. "Some people learn best by doing, others by studying and reflecting, others are visual learners who learn by seeing things, or social learners who learn best when engaged in problem-solving activities with co-workers."
Keeping both cultural and learning preference elements in mind is important and can ensure the optimal engagement of employees in cross-cultural team building and training activities, Koonce says.
Richard Koonce is president of Richard Koonce Productions, Inc., an executive coaching and leadership development firm, based in Newton, MA. The co-author of Growing Leaders (ASTD, 2001) he works extensively with executives and teams in the U.S., Europe, South America, Asia and the Middle East. More information is available by calling 413-695-5032.
###