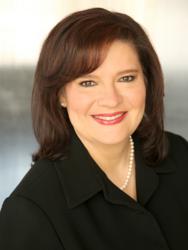 I was so honored to be chosen as one of the many applicants chosen to attend this year's summit.
New York, NY (PRWEB) October 30, 2012
Sonya Shelton, CEO of Executive Leadership Consulting, was one of 100 people specially selected to participate in this year's National Publicity Summit. Sonya was in attendance at the New York event from October 17-20th, and was proud to engage as an attendee about the variety of topics discussed at the event.
"I was so honored to be chosen as one of the many applicants chosen to attend this year's summit," says Sonya Shelton. "As an author and a leadership consultant, it was extremely beneficial for me to attend and see what people in the media industry are saying and how getting media coverage really works."
The National Publicity Summit, held by Steve Harrison, is an amazing opportunity for people to get big-time, national publicity by meeting and speaking with journalists and producers face-to-face.
"Being in my profession and seeing the importance of networking and knowing the right people in the corporate world is similarly applicable in the news media industry," said Shelton. "It was truly an amazing opportunity to be able to attend and talk to the media producers and journalists and I took away so much information not only for myself, but that I will also be able to apply to my clients."
With the top national editors, journalists, and producers in attendance, guests who are specifically chosen to attend the event have incredible access to the secrets of what it takes to gain media coverage, as well as meeting with these industry experts themselves.
About Executive Leadership Consulting:
As an international leadership speaker and consultant, Sonya Shelton is the founder and CEO of Executive Leadership Consulting. She has also authored the book 'You're an Executive, But Are You a Leader?' and shows managers and executives how to increase leadership effectiveness so they can boost their professional and business results. With over 25 years of experience in corporate leadership roles herself, Sonya has worked as an executive coach and consultant with companies around the world from start-ups to Fortune 100 corporations, including Disney, Nestle, and Microsoft. For more information, please visit: http://executiveleader.com/.