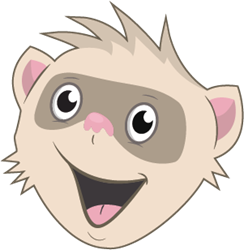 Woodland Hills, Ca (PRWEB) February 19, 2016
Cybersecurity is quickly becoming a massive industry, and is an excellent example of necessity being the mother of all invention. Cybersecurity has become such a large industry because it has become so essentially necessary, because of the enormous impact a breach in cybersecurity can have on countries, companies, and individuals. The necessity for cybersecurity is not typically a difficult case to argue, but in case there are any skeptics out there, they need not look much farther than the FBI's list of most wanted cyber criminals: https://www.fbi.gov/wanted/cyber/@@wanted-group-listing
See the full directory at: https://leadferret.com/directory/cybersecurity-companies
The cybersecurity market size already exceeds $70 billion, and is expected to more than double in the next 5 years. This makes cybersecurity and this directory especially relevant and potentially of extreme strategic value. This is a fast growing tech market, that is absolutely essential, and excepted to continue to grow at astonishing rates. For anyone that is already in a field where they are offering a product or service that is especially well suited for fast growing tech companies, this directory should be extremely useful. For anyone that is simply looking for new markets to introduce new or existing products or services into, this should also be a great resource. For investors that are looking for high growth companies to back, this could worth checking out.
The US government alone has spent $100 billion dollars on cybersecurity in the past decade, and that spending is not slowing down any time soon. Smart companies would be wise to add this exploding industry to their radar and capture a piece of this pie, and this directory is a great place to start.
This directory was compiled in part based on information found at forbes.com, heimdalsecurity.com, and fbi.gov.
About LeadFerret
LeadFerret, Inc offers an online B2B database containing business and social information on 30+ million companies and contacts, that can be accessed through the classic cloud-based data management platform, LeadFerret Enterprise, or the new LeadFerret API. Users can search and view all data for free, and only pay when they want to download records. Every record comes with complete information, including email address, phone number, company information, and much more. Many records now even come with social media links. For more information, go to: http://www.LeadFerret.com
Disclaimer: LeadFerret is in no way affiliated with or partnered with any of the companies listed in this directory, forbes.com, heimdalsecurity.com, or fbi.gov.