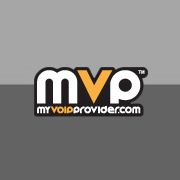 The top three business VoIP providers of 2014 are: Vonage Business Solutions, RingCentral, and Jive.
San Diego, CA (PRWEB) April 16, 2014
As businesses have advanced, the telecommunication systems that companies are using have also advanced and improved. Replacing traditional phone systems are voice over internet protocol, better known as VoIP. These online phone systems use cloud technology to make calls instead of cables like analog phones. By using business VoIP to make calls through the internet, companies have saved tons of money on phone bills and are able to utilize the feature rich settings most VoIP providers come with. PBX phone systems and advanced features are usually considered costly add-ons with traditional phone providers, but with business VoIP providers, they come standard. The experts at MyVoipProvider.com have taken the time to compare competing VoIP providers in order to determine the leading business VoIP providers of the year. The top three business VoIP providers of 2014 are: Vonage Business Solutions, RingCentral, and Jive.
Vonage Business Solutions is ranked as the best business VoIP provider by MyVoipProvider.com because they give customers quality service at a reasonable price. With the scalability that growing businesses need, Vonage makes sure that there are different customizable packages that clients of different business sizes need. Best known for serving small to medium sized businesses, Vonage Business Solutions bring free features and easy to understand plans and rates into the picture. Some of their advanced features include: a unified inbox for fax, voicemail and email; call flip; voicemail transcription; and an intuitive dashboard interface. Small businesses save an average of 30% on their monthly phone bills thanks to Vonage Business Solutions' investment in their cloud technology.
RingCentral is one of the top business VoIP providers of the year because of all their additional benefits that come with their already exemplary service. With RingCentral customers can port an existing business number or create a new one for their business. RingCentral also provides professional-grade IP phones that are brand new and easy to assemble. MyVoipProvider.com acknowledges RingCentral's excellent customer reviews and attributes part of this to their customer service that is available 24/7 along with their guarantee in a quality product. All new customers receive a 30-day, risk-free guarantee when purchasing a business VoIP system from RingCentral. RingCentral is also with you wherever you go. For many businesses that have employees who work remotely can benefit from the RingCentral app for smartphones that works on both iPhones and Androids.
Jive - Unified Communications
Jive - Unified Communications is amongst the leading business VoIP providers due to their simple and straight-forward approach to VoIP pricing: a completely flat rate regardless of business size. Jive offers customers unlimited local and long distance calls within the US for $19.95 per month per user. In addition to their call rates, customers also get unlimited auto attendants, extensions, ring groups, call queues, and voicemail boxes along with several other features.
For companies and organizations interested in purchasing new business solutions, MyVoipProvider.com has tons of different providers and plans to compare before making a decision. To learn more about business VoIP, please visit: http://www.myvoipprovider.com/en/Business_VoIP.