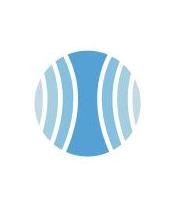 Skipping meals is a bad decision that will most certainly lead to weight gain in the long run.
Toronto (PRWEB) November 09, 2013
Lean On Life, a leading healthy lifestyle website with the latest on weight loss, nutrition, and fitness is revealing two personality traits that often lead to weight gain.
As Lean On Life reports (http://www.leanonlife.com/personality-trait-leads-weight-gain/), researchers at Florida State University's College of Medicine joined forces with researchers at the National Institutes of Health. Together, they found that individuals who experience weight gain are more likely to be impulsive and deliberate in their actions. The study incorporated findings from the Baltimore Longitudinal Study of Aging and the Baltimore Epidemiologic Catchment Area study, which included 1900 participants. The body weight and personality traits of study participants were analyzed prior to the study, and then looked at again a full decade later.
The researchers found that those whose weight increased by 10 percent also had an increase in the personality traits of impulsiveness and deliberation. For the purpose of the study, impulsiveness was defined as "more likely to give into temptation", and the deliberation trait described as "more likely to think about what you're going to do before you do it".
Angelina Sutin, a psychological scientist and the lead researcher in the study, explained the motivation behind the study: "We know a great deal about how personality traits contribute to weight gain... what we don't know is whether significant changes in weight are associated with changes in our core personality traits. Weight can be such an emotional issue; we thought that weight gain may lead to long-term changes in psychological functioning."
Lean on Life nutritionist, Michelle Schiffman, advises to eat meals every three hours, keep healthy foods at home, do not completely deprive certain foods, and of course, exercise. Breakfast will jump start the metabolism, and then have balanced meals for lunch and dinner with healthy snacks in between. Schiffman explains, "Skipping meals is a bad decision that will most certainly lead to weight gain in the long run". Keeping healthy foods in the home will also help control any binge eating or having unhealthy snacks throughout the day.
Lean On Life is a healthy lifestyle website that provides expert-driven knowledge from doctors, nutritionists, fitness trainers and life coaches. The site takes a hands-on approach to making weight-loss, healthy eating and fitness a simple achievable lifestyle change.