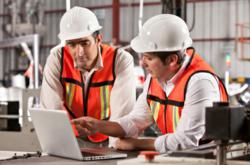 "Intellectuals solve problems; geniuses prevent them."
- Albert Einstein
Lake Oswego, OR (PRWEB) May 09, 2012
The attempt to improve efficiency in the workplace ultimately equates to improved product quality, a decrease in waste, and an increase in financial savings--as was demonstrated in the incorporation of the Toyota Production System (TPS), the model for what was later to be coined the practice of "lean" manufacturing. These ideas evolved and became much more elaborate--extending to new concepts and terms like six sigma(meaning a production standard with an almost infinitesimal margin for defects or waste) and the 5S pillars of Lean manufacturing.
As a warehouse, factory, or production facility moves to embrace these workflow and efficiency philosophies, they may find it hard to find adequate specific products to educate their workforce and implement the procedures set forth by these tenets.
Creative Safety Supply offers free informational guides to help management and workforce alike to familiarize with the basic concepts of Lean, 5S, 6S, Kaizen, and Six Sigma. When industry professionals are ready for more extensive informational material, they are welcome to browse the full line of professional DVDs and books for purchase.
When a company prepares to implement these principles, Creative Safety Supply also offers posters, label makers and industrial tape for visually organizing the workplace, foam tool cutouts that are customizable for specific work stations, and ergonomic anti-fatigue mats for decreasing physical strain on their employees.