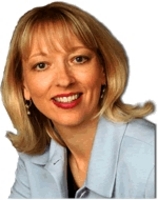 What we observe is that it is the interruption of E-mail that contributes to office inefficiency and lowering productivity
Minneapolis, MN (Vocus) February 3, 2009
Email is a tool which has changed the way we do business as well as the speed at which we conduct business. However, as email floods our inboxes, we're becoming less productive, according to a new report released today by LeanOffices.com.
"What we observe is that it is the interruption of E-mail that contributes to office inefficiency and lowering productivity," says Audrey Thomas, Lean Office Expert and founder of Organized Audrey, LLC and LeanOffices.com.
Lean Office principles and philosophies are adapted from Lean Manufacturing, a production practice created by Toyota in order to eliminate waste and improve productivity. Thomas offers Lean Office training to organizations nation-wide, regardless of whether or not they've officially adapted to Lean Office. The company also helps communicate the Lean message to employees through In-house newsletters, Audio CDs and Kick-off Campaigns.
Thomas' Lean Office training includes seminars and workshops on the topics of E-mail, paper management, conducting efficient meetings and more. LeanOffices.com also provides a variety of communication tools which companies can use in communicating the Lean message to their employees, helping them better understand the "whys and hows" behind becoming more lean and productive.
"Finding ways to apply lean principles doesn't have to be difficult. For example, shutting off an E-mail notification balloon or sound will grant an employee freedom to concentrate on other tasks without being interrupted," says Thomas who likens those annoying E-Mail notifiers to toddlers pulling on your pant leg. "They don't stop tugging until you stop what you're doing and give them your complete attention!" According to research conducted by Dr. Thomas Jackson of Loughborough University, England, it takes an average of 64 seconds to recover your train of thought after interruption by E-Mail. So people who check their E-Mail every five minutes waste 8 ½ hours a week figuring out what they were doing moments before.
Imagine the Savings
If 120 employees learn to save just 15 minutes each day, collectively they would save 7,800 hours per year. Based on an annual salary of $40,000 that represents $148,200 in wages!
About LeanOffices.com
LeanOffices.com is a division of Organized Audrey, LLC. They offer training for employees of Fortune 500 corporations, small and medium sized companies, government agencies and professional associations. Their clients include: Ecolabs, Imation, Best Buy, 3M and Toro.
Lean Office Transformations is a free monthly Ezine containing helpful Lean Office and organizing techniques. Tips can also be received via http://www.Twitter.com/LeanOffice.
Interested individuals can get additional information by contacting them at 952-944-9470 or by E-Mail at: info(at)OrganizedAudrey(dot)com.
Contact:
Shelly Chrisman
952-944-9470
866-767-0455
# # #