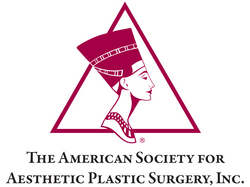 I am honored to accept this award for my involvement and pleased that this cause – and the LEAP Foundation – are being acknowledged by the medical community
New York, NY (Vocus) April 24, 2010
When an earthquake devastated Port Au Prince, Haiti in January, people and organizations from around the globe responded with aid. P. Craig Hobar, MD was among the first on the ground. In recognition of his efforts, Dr. Hobar will receive the American Society for Aesthetic Plastic Surgery (ASAPS) Community Service Award at the ASAPS Annual Meeting.
Dr. Hobar is well known in the Dallas plastic surgery community. In 1991 he founded the Life Enhancement Association for People (LEAP) Foundation to help those in poor and developing countries get the reconstructive surgery critically needed by individuals, particularly children, in order to live normal lives. In January, Dr. Hobar and his LEAP team were in Port Au Prince, Haiti from day four through day six of the disaster, where they performed necessary operations under grueling circumstances. LEAP continues its missions to Haiti with regular reports from a wide range of volunteers and other members of the ASAPS plastic surgery family.
The ASAPS Community Service Award was created to recognize members of the plastic surgery community who have made outstanding contributions to those in unfortunate situations. "Making a difference can look like many things. Sometimes it is the simple things: like a smile, kind word or a listening ear. Other times, making a difference calls for a journey around the world," said ASAPS President Renato Saltz, MD. "LEAP has helped enhance and change the lives of over 2,500 people from six continents."
"I am honored to accept this award for my involvement and pleased that this cause – and the LEAP Foundation – are being acknowledged by the medical community," added Dr. Hobar.
The Aesthetic Meeting 2010, "A Capital Experience with a Global Perspective", will take place April 23-27, 2010 at the Gaylord National Hotel and Convention Center in Washington, DC.
About ASAPS
The over 2,500-member American Society for Aesthetic Plastic Surgery (ASAPS) is the only plastic surgery organization devoted entirely to the advancement of cosmetic surgery. ASAPS is recognized throughout the world as the authoritative source for cosmetic surgery education. U.S. members are certified by the American Board of Plastic Surgery. Canadian members are certified in plastic surgery by the Royal College of Physicians and Surgeons of Canada.
Toll-free referral line: 888.ASAPS.11 (272.7711). Website: http://www.surgery.org
Follow ASAPSmedia on Twitter: http://www.twitter.com/ASAPSmedia
Become a Fan of ASAPS on Facebook: http://www.facebook.com/AestheticSociety
About The LEAP Foundation
The LEAP (Life Enhancement Association for People) Foundation is a non-profit organization dedicated to enhancing and enriching the lives of people around the world by providing specialized medical services. LEAP is comprised of volunteer plastic surgeons, urologists, eye surgeons, anesthesiologists, orthodontists, nurses and support staff. Dedicating time, expertise and often their own resources, these volunteers endeavor to bring free surgical care to children and adults born with deformities. For more information please visit http://www.leap-foundation.org
Contact:
Adeena Babbitt or Dina Khiry: (212) 921-0500
Annual Meeting Press Office open April 23-27: (301) 965-5156
###