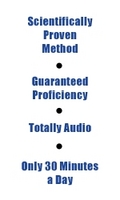 User Quote:"Thanks to Dr. Pimsleur I have acquired a good understanding of French, and French natives always have very positive compliments on my language abilities. The real payoff was years later, I was browsing a bookstore:Read More
Cohoes, NY (PRWEB) February 23, 2010
Dr. Pimsleur's method to learn a new language appeals to even the lifelong veterans of language education. In today's ever changing fast paced environment it is very important to find the right language program. Pimsleur Language courses are purposely designed to help anyone learn in a fast and easy manner. Dr. Pimsleur who was a world renowned linguist, developed the audio courses after years of teaching languages at various universities. These courses are only 30 minutes in length per session due to Dr. Pimsleur's discovery that when more than 30 minutes is spent on language learning in a single session, the minds ability to retain the language declines significantly.
Also with the Pimsleur language courses, one really learns to converse in the new language instead of just studying useless phrases. The Pimsleur Method gives the user quick and easy targeted language skills that can be obtained in just days. This is important especially for businessmen and Women, who need to learn a new language fast for work or travel.
With these language learning techniques Pimsleur Language would like to announce an up and coming Pimsleur release of the language Urdu, which is to be released on March 23, 2010. The Urdu language was formed around the 1600's in central Asia and is the national language of Pakistan. Urdu is also the official language in five different Indian states.
The Pimsleur learning technique of teaching a language are created around two main things. These two things are: Graduated Interval Recall, Each time the memory begins to fade, the user will be asked to recall the word. Very powerful. The other thing is Principle of Anticipation, The Principle of Anticipation requires an anticipation of the correct answer before confirmed. Essentially, this means the answer is retrieved from memory before it is confirmed in the lesson.
There are some other components that help these courses work as well. The first one of these is core vocabulary, which is based on a language being separated into function words as well as content words. Function words are most often used in everyday living situations. Dr. Pimsleur discovered when more emphasis was put on learning the function words opposed to the content words that the student could learn a new language faster and easier. This is also true with other programs that focused mainly on conjugating verbs and adjectives which can be a daunting task in itself.
With the Pimsleur Language courses, the lessons are also taught with organic learning in mind, This is designed to teach the user to understand and to speak the essential elements of the new language in a relatively short amount of time. During each half-hour lesson, there is actual real life conversation between two people using the type of language spoken by educated citizens in their everyday business and social life. Dr. Pimsleur's unique method for presenting dialogue relieves the most common learning problems as found in other language programs.
About Smartsource Products: Pimsleur Language was developed to offer people the opportunity to learn a new language to use for fun, business, or personal reasons. Due to people traveling a lot more regularly than they used to, less time exists to learn a new language inside a classroom or with a language tutor. The programs offered by Smartsource Products are created around the way a human mind operates, by simply hearing it and responding just like a child learning their native language. More information and free downloadable sample audio lessons are available at http://www.pimsleur-language.com.
###