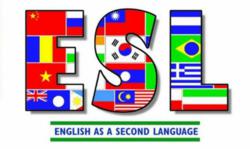 We can teach students the American accent with one on one Skype lessons
Los Angeles, CA (PRWEB) April 02, 2013
Learning English online has never been easier because the team at http://EnglishBuddha.com now offers lessons for students worldwide by Skype. Services include: English grammar, pronunciation, conversational English, American accent training, test preparation, essay writing, and much more.
Because English is so widespread throughout the world, more and more people are trying to learn how to speak English with the help of a tutor online. The convenience of learning online is undeniable, so English Buddha Tutors Online is meeting the demand with Skype lessons.
Qualified English teachers matter and the team at EnglishBuddha.com have education-related BA degrees, and also possess TESOL: Teaching English to Speakers of Other Languages certificates. With formal study of phonetics and Linguistics, the teachers are specifically trained to understand the complexity of how second language learners articulate English, so teaching the hard sounds of the language is a specialty at English Buddha.
EB's tutors also have an understanding if the IPA: International Phonetic Alphabet -- which is a scientific tool for understanding how the sounds of the English language are produced in the mouth of the student.
If adults want to know how to learn English online, then look no further because EnglishBuddha.com has all the resources one needs. If students want to learn English fast, then using the site is a great solution because private English lessons offer a more personalized experience than a large ESL class. In a group setting, for example, teachers typically have dozens of students, so giving one-on-one attention is difficult.
English conversation lessons with EB's instructors are a great supplement to grammar lessons because learning everyday speech is important to mastering the language. And for those students who want to learn American English, students get to study with native speakers of English who were born and raised in the United States. Additionally, the tutors incorporate all of the important elements of learning English: reading, writing, listening and speaking.
Lessons are not just for traditional students. Businessmen and women from all walks of life are taking English lessons online because they want to improve their business English or colloquial speech, and English Buddha's tutors incorporate fun language drills into the sessions.
For students who are interested in test preparation, like SAT or GMAT, EnglishBuddha.com can review English grammar and essay-writing skills. Raising test scores opens more doors for students and ultimately increases the number the college possibilities.
For information on accent reduction, learning the American accent, vocabulary drills, everyday expressions, idioms, business English, test prep or essay writing, visit EnglishBuddha.com.