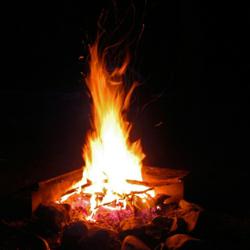 "40 Days and 40 Nights" supercharges preparation levels and gives people the power to keep their skills sharp and their minds sharper.
Austin, TX (PRWEB) May 05, 2012
People who learn survival skills have a huge advantage over the majority of those who don't, according to the most recent AbsoluteRights.com article. Research says over 91% of Americans are not sufficiently prepared for a disaster. The article called that a horrible percentage, and said it can only be traced back to ignorance and denial. If people knew the real dangers they face on a daily basis, they wouldn't think twice about preparing themselves and their families for the worst.
That's why Absolute Rights is offering the complete training course for surviving any crisis scenario, and sustaining that survival for however long it takes. "40 Days and 40 Nights" supercharges preparation levels and gives people the power to keep their skills sharp and their minds sharper, said the article.
The "40 Days and 40 Nights" program consists of six different training modules. Each one teaches the various aspects of survival. Food, water, power, safety, and psychology are all touched on by the modules. It also includes a downloadable family emergency plan and family emergency wallet cards, which can be filled out, printed, and kept as a resource and for emergency identification purposes.
The article said "40 Days and 40 Nights" has a full member support system, and helps any one learn how to be prepared for an emergency, no matter what experience they may or may not have.
The more prepared a family, a neighborhood, or a region is, the better off they'll be after a disaster. The article said they'll also be able to avoid depending on the relief and support of federal agencies. That is, if those agencies even reach a disaster area in time. Hurricane Katrina and the wildfires in Central Texas are prime examples of the problems federal agencies have addressing certain kinds of emergencies.
It's up to every individual to take personal responsibility and learn how to survive a disaster on their own, without government help. When circumstances turn dire and lives are threatened, it's the determination and motivation people have already instilled in themselves that will get them through the worst, the article said.
Absolute Rights informs patriotic Americans on their given rights, plus helps protect those rights from government intrusion. Most importantly, it prides itself on alerting people when their rights are being threatened, creating an active and informed community. For more information, be sure to visit AbsoluteRights.com.
"40 Days and 40 Nights" is the first and last survival guide anyone will ever need. It takes real-world experience and molds it into a foolproof plan for self-sufficiency. Learn survival skills from the industry-leading team at Absolute Rights and become a member of the "40 Days and 40 Nights" program.