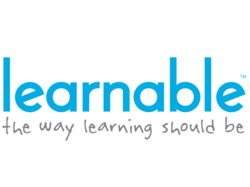 In Learnable, I believe we've succeeded in bringing together knowledge experts and people who crave that knowledge
(Vocus/PRWEB) April 05, 2011
After months of planning, development, and user testing, new peer to peer learning service, Learnable, has been officially launched. Connecting everyday experts with eager students, Learnable is positioned to revolutionize the way we acquire niche-topic skills and information.
The Evolution of Learnable
The social online learning concept began at sitepoint.com as a series of online courses focused on teaching web developers a better way to design and build the web. sitepoint.com is one of the largest online communities of web developers and designers in the world.
Recognizing the potential that peer to peer learning has to a range of topics over and above web development, SitePoint decided to launch a Learnable as a new business focused on social online learning.
At launch, Learnable covered a variety of topics, including:

Public Speaking
Golf Fundamentals
JavasScript Programming
Branding
Wordpress
Yoga
MYOB
Impeccable Credentials
Learnable isn't the first business that SitePoint has spun out. In 2008, SitePoint span out 99designs.com now the #1 marketplace for crowd-sourced graphic design. In 2009, SitePoint launched flippa.com - now the #1 place on the internet to buy or sell a web site. It's hardly surprising, then, that a great deal of listening, research and testing took place before introducing Learnable to the wider community.
"In Learnable, I believe we've succeeded in bringing together knowledge experts and people who crave that knowledge," explains Learnable Co-Founder, Leni Mayo.
"We've invited experts in niche areas to contribute, and already their courses—and the way they're delivered—are being embraced by students around the world."
Course Delivery
Learnable's online courses vary in level of difficulty and length, and are priced from around $9 to $50. Students have access to detailed information about each course before they buy.
These self-paced online courses allow students to learn in bite-sized chunks in their own time. The courses comprise articles, exercises, videos, and other downloadable resources. They're seamlessly packaged into browser-accessible lessons for the ultimate easy-learning experience.
But the peer-to-peer learning aspect of the service doesn't end there. Says Mayo, "Learnable's social Q&A allows students to ask questions of instructors and other students, and to see and participate in previously asked questions and answers. It's like an ongoing class discussion that's happening wherever you are," he adds.
Learnable's online courses are non-formal—a happy medium between structured institutional learning and unstructured self-guided learning. They allow students to learn from everyday experts, and build knowledge at a minimal cost as and when it suits them.
Information for potential students and instructors is available at learnable.com
About Learnable
Learnable began as a series of online courses about web development on sitepoint.com, one of the largest online communities of web designers and developers. Our community wanted to us to go further, faster and better! And so Learnable was born.
###