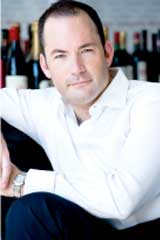 These are wines that get previewed at STARS of Cabernet before they are reviewed in the Wine Spectator.
Los Angeles, CA (PRWEB) November 07, 2012
Southern California is about to experience the 4th annual STARS of Cabernet, the flagship LA wine event and Orange County wine event produced by LearnAboutWine. The 5-Diamond Peninsula Beverly Hills hosts STARS of Cabernet LA on Wednesday, November 14th. The District at Tustin Legacy will showcase STARS of Cabernet Orange County on Thursday, November 15th.
"Cabernet is the most important wine in the marketplace," said Ian Blackburn, Founder of Learn About Wine, the company behind the 4th annual STARS of Cabernet event. Cabernet stands apart because of its market appeal, cost, and collectability. "The number of new small producers is increasing exponentially," explains Mr. Blackburn. The majority of the Cabernet producers live in Northern California; "we created STARS of Cabernet to bring together the best Cabernet producers for an efficient showcase to further their success in Southern California."
The select wineries pouring at STARS of Cabernet bring wines that are precious and expensive. "These wines are phenomenal," said Mr. Blackburn. "These are wines that get previewed at STARS of Cabernet before they are reviewed in the Wine Spectator… some you may have not heard of yet, but will in months and years to come." This event helps launch new brands like Bello Family Vineyards as well and brings consumers together with exceptional wine launches like the $60-90 wines from famed NASCAR Driver Jeff Gordon of Jeff Gordon Cellars.
Mr. Blackburn wants to champion the king of California grapes in a challenged marketplace. With the economy being weaker, he wants to help the marketplace connect with the smaller producers of merit. STARS of Cabernet starts off with a luncheon for top rated sommeliers and high impact press, with selection of winemakers to discuss the grape, the market, and the current issues facing fine wine. After the lunch, doors of the event open to the trade. "Wineries appreciate the high quality of our already established trade relationships." We walk a tight line to make sure that the trade who come have the power to move the needle for these brands. And finally, STARS of Cabernet opens to consumers, "who have a chance to experience the most exclusive of Cabernets," said Mr. Blackburn.
STARS of Cabernet is carefully timed for the upcoming holidays. Many of the brands appearing at the event do not have distribution, so this there chance to connect. Others need to find a few new restaurants or wine shops, which enjoy the chance to find something new, unique, selective, rare and a good value proposition for a special event or gift. It's important that STARS of Cabernet finds a good date, just before the holidays, so that the trade can bring in new wines for holiday sales, which compose a huge percentage of high-tier wine sales for the year. "Wine lovers who truly appreciate Cabernet can get make selections in time for holiday entertaining and gifting" explained Mr. Blackburn.
Two different charities are supported by STARS of Cabernet: STARS of Cabernet LA at the 5-Diamond Beverly Hills Peninsula supports the T.J. Martell Foundation, known for Leukemia, Aids, and Cancer Research at Children's Hospital Los Angeles. The November 15th event at the District at Tustin Legacy will support JDRF, for Type 1 Diabetes.
About the wineries:
Invited winemakers who will be pouring over 100 wines include: Peju, Bello, Knights Bridge Winery, Ackerman Family Vineyards, Sodaro Wines, ZD Wines, Duckhorn, Grgich Hills Estates, Cliff Lede Vineyards, Cain Vineyard & Winery, Modus Operandi, Gentleman Farmer, Dominari, Montagna, Mt. Brave, David Arthur Vineyards, Steven Kent, Frank Family Vineyards, La Jota, Mauritson Wines, Rocca Family Vineyards, Lail, Signorello, Sylk Cellars, Tierra Roja, Waterstone Winery, Darms Lane, Swanson Vineyards, Eden Canyon, Jeff Gordon Cellars, Chappellet, Patland, Corley Family and Blackbird.
About LearnAboutWine:
Ian Blackburn, founder of LearnAboutWine, drinks wine for a living. Since it was established in 1995 he has built LearnAboutWine into the leading source for wine education and events in Southern California. Today LearnAboutWine has developed into Southern California's premier company for wine education and events. Ian continues to innovate and focus on demystifying wine for everyone from the casual drinker to the potential collector. Ian's passion for wine and entertaining makes him one of the top spokespersons in the United States; he was trained as an educational Ambassador for the Napa Valley Vintners and the Region of Champagne, France. Ian's expertise and entertaining ways can be heard regularly on Los Angeles radio airwaves like KCRW, KLOS, KROQ, INDIE 103.1, 98.7 and Ian even appeared as an expert on ABC's "The Bachelor." Ian is one a few dozen students in the world that have been approved to sit for the "MASTERS of WINE" exam in June 2013.
Media Contact: Susan Curtis
All Social
susan(at)allsocial(dot)biz
818 597-0300
For Tickets: http://www.learnaboutwine.com/Stars-of-Cabernet
# # #