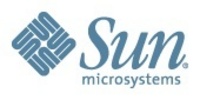 The Network is the Computer
MENLO PARK, Calif. (PRWEB) August 11, 2008
When:
1-2 p.m. PDT, Thursday, August 14   How to Listen to the Live Show:
Visit http://www.blogtalkradio.com/stations/sunradio/innovationinsider, dial in number for questions: (646) 478-3261.
Note: If you would like to submit a question for consideration in advance of the program, please send to innovationinsider@sun.com by Wednesday, August 13.
  Podcasts will be posted here after every show: http://www.blogtalkradio.com/stations/sunradio/featured.aspx
  About the Guest Speaker:
Charles Beckham is a Senior Director and Chief Technologist at Sun. One of the software industry's most accomplished and innovative designers of scalable, secure, and reliable systems for the Internet, Beckham has more than twenty years experience delivering mission-critical networked systems. He served has Chief Architect of Sun's Developers Tools and recently took on the challenge of managing the Sun Learning Services worldwide technology architecture and infrastructure, as CTO of Sun Learning Services. He was chief architect at NetDynamics until its 1998 acquisition by Sun Microsystems, and subsequently served as engineering manager in the Sun/Netscape Alliance infrastructure and applications divisions.   Upcoming Guests:
Look here for information on upcoming guests: http://www.blogtalkradio.com/innovationinsider
About Sun Microsystems, Inc.
Sun Microsystems develops the technologies that power the global marketplace. Guided by a singular vision -- "The Network is the Computer" -- Sun drives network participation through shared innovation, community development and open source leadership. Sun can be found in more than 100 countries and on the Web at http://sun.com.