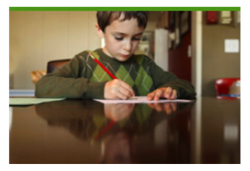 Helping children achieve their full potential through early detection
(PRWEB) August 31, 2012
The Tampa based company, owned and operated by Michelle Rexach, a Florida licensed school psychologist and published author, who specializes in Learning Disorders, ADHD, ADD and Giftedness, announces its state wide expansion throughout all Florida counties and cities, including: the entire Tampa Bay area, Orlando, Jacksonville, Tallahassee, Panama City, Miami, Ft. Lauderdale, West Palm, Boca Raton and many more. The company is known for making psychoeducational testing affordable, convenient and quick with results, and now, the only one offering at-home testing throughout the entire state of Florida.
"Our exclusive at-home testing services, where all testing is done in the student's own home by a licensed school psychologist, has numerous proven advantages" says Rexach.
First of all, the student is in his own environment and comfort zone, virtually eliminating test anxiety often experienced by younger children. By reducing anxiety the student is able to put forth his best effort, resulting in more accurate results. Second, parents can save time, gas, and avoid getting late or lost for appointments. Third, students miss less school since testing can done before or after school hours, or by scheduling Saturday appointments. And lastly, parents can save money. At-home testing makes it possible for services to be a lot more affordable by eliminating high overhead associated with office costs. This is the primary reason why Child Testing Solutions can offer better rates for the same type of services.
Child Testing Services include:

IQ testing
Individual Achievement Testing
Testing for gifted program placement
Testing for ADD/ADHD
Testing for Dyslexia (reading/writing problems) and Mathematical Disorder
Testing for Slow Processing Disorder
Requests for extended testing time
Requests for special accommodations, placement, and revisions to IEP's, 504 Plans, and other services
Recommendations for targeted tutoring and other types of therapy
All reports include: diagnosis (if applicable), complete descriptive analysis of results and a section on recommendations or follow up interventions for home and school
When compared to other testing centers, Child Testing Solutions offers unparalleled advantages for Florida families needing psychoeducational testing for their child. When a child is experiencing any kind of academic hurdles, such as inattention, problems with reading, writing or math, or perhaps he is very advanced and teachers have recommended AGP (Academically Gifted Program) placement, it is time to have him or her properly tested.