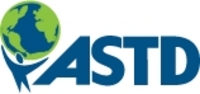 I am deeply honored to continue my service to ASTD and the learning profession
Alexandria, VA (Vocus) October 12, 2009
Sam Herring, co-founder and executive vice president of Intrepid Learning Solutions, Inc., will serve as the 2010 chair-elect on the board of directors for the American Society for Training & Development (ASTD). Herring joined ASTD's board in 2008 as a director, and will serve for two more years, becoming chair of the board in 2011. The board sets the Society's strategic direction and provides leadership to the profession and ASTD's members worldwide.
At Intrepid Learning Solutions, Mr. Herring leads the company's consulting, marketing, and major account management operations. He is recognized as a "Who's Who" training industry thought leader by Training Industry Inc. Mr. Herring is a past chairman of the ASTD Board of Directors Selection Committee, and is a past advisory committee member of the ASTD TechKnowledge™ Conference & Exposition and the TechLearn conference.
"I am deeply honored to continue my service to ASTD and the learning profession," says Herring. "Over the next two years, we hope to provide learning leaders with the tools they need to chart a course through the unique challenges and opportunities of our times--managing through a global economic recovery, leveraging emerging technologies to enhance performance, engaging new generations of leaders, and more. As learning and performance professionals, we have a special opportunity to positively impact the organizations and communities we serve, and ASTD is a committed partner to enable that impact."
Mr. Herring is a frequent speaker at universities and leading industry conferences and seminars, where he speaks on topics including designing effective corporate learning strategies, trends in learning technology, and best practices in vendor selection and outsourcing. He is a director of New Futures, a Seattle-area children and family services agency, and holds a Master's degree from Harvard University, and a Bachelor's degree from Yale University. In 2008, Mr. Herring was recognized as a top young business leader through the Puget Sound Business Journal's "40 Under 40" awards.
About ASTD
ASTD (American Society for Training & Development) is the world's largest professional association dedicated to the training and development field. In more than 100 countries, ASTD's members work in organizations of all sizes, in the private and public sectors, as independent consultants, and as suppliers. Members connect locally in 133 U.S. chapters and with 30 international partners. ASTD started in 1943 and in recent years has widened the profession's focus to align learning and performance to organizational results, and is a sought-after voice on critical public policy issues. For more information, visit http://www.astd.org.
###