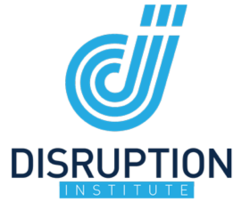 We're excited to help encourage new ideas & innovation in KC, as mobile devices and Google Fiber give us completely new ways to connect people
Kansas City, Missouri (PRWEB) February 26, 2013
The Disruption Institute, a 12 week mobile developer education program in Kansas City, has launched a "Fiber Mobile App Scholarship Contest."
The contest is designed to foster the creation of new mobile ideas on Google Fiber. Entries may be submitted from February 22nd - 28th by individuals at least 18 years of age. The Disruption Institute will award 3 scholarships which cover a $4000 tuition rate to individuals with innovative mobile app ideas that leverage Google's next-generation network.
Winners of the contest will have the opportunity to participate in the initial 12 week class to learn how to build mobile apps in iOS, starting March 4th in Kansas City. The winning students' final project will be to build out their fiber mobile app idea.
"We're excited to help encourage new ideas & innovation in KC, as mobile devices and Google Fiber give us completely new ways to connect people," said Michael Gelphman, founder of The Disruption Institute.
To apply for the "Fiber Mobile App Scholarship Contest" and help change the future of Kansas City, visit: http://disruptioninstitute.com/#apply
About The Disruption Institute: With the mission of turning Kansas City into a world leader for mobile innovation, The Disruption Institute is a 12 week developer education program to teach people how to code by building mobile apps. The program is supported by industry leaders like Sprint, OneLouder Apps, Intouch Solutions and Sporting Innovations.