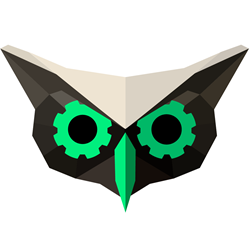 We designed our Mini Bootcamps for students who'd like to start down the Bootcamp path but aren't in the position to go full-time immediately
Oakland, CA (PRWEB) October 30, 2015
LearnTech Labs, a coding school based in Oakland, has launched a new type of bootcamp. Students can now sign up for shorter, less intensive "mini bootcamps." Current course topics are Web Development, using Ruby on Rails, and Web Design, using Javascript. Courses will be offered for both weekdays and weekends and run a total of four hours a week.
"We designed our Mini Bootcamps for students who'd like to start down the Bootcamp path but aren't in the position to go full-time immediately" says founder Jordan Hart. "The curriculum is generally representative of specific sections of our full Bootcamps and as such you will be learning similar material. You can utilize these classes along with supplemental material to skip the beginning sections of the 4 month Bootcamps. The Mini Bootcamps are also great to take as stand alone skill builders." Mini Bootcamp classes begin in mid-November and more detail can be found here.
LearnTech will still be offering it's 4 month Bootcamps on Web Development, iOS and CS. Their next cohort starts January 11th; to learn more and submit an application take a look at the classes page of their website. For their full Bootcamp, LearnTech offers a partial post-pay program as well as an Oakland Scholarship to help defray upfront tuition cost. They have also partnered with micro-loan provider EVEN. See their financial aid page for more information.
About LearnTech Labs
LearnTech Labs is a career-driven coding school in downtown Oakland that focuses on delivering practical coding education mixed with Computer Science. They help students interested in technology careers build the knowledge and experience they need within their schedule and budget. LearnTech emphasizes project-based curriculum that is designed to prepare students for a career in programming.