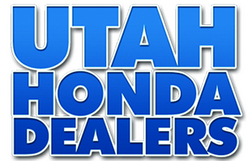 Leasing a car shouldn't be an intimidating process
Mesa, AZ (Vocus) September 21, 2010
People who aren't familiar with leasing a car may feel intimidated when they walk into a car dealership. Leasing a vehicle has many advantages over purchasing a new vehicle which is why The Utah Honda Dealers Association announces the Top Five Benefits of leasing a car:
1. Searching for a Great Deal. Look for a lease around September or October. As dealerships get ready to bring in the next year's inventory, they often offer discounted prices on their current inventory. This is the best time of year to find reduced lease prices.
2. Lower monthly payments. As a rule, monthly leasing payments are lower than monthly payments on a purchased car. However, dealers are still open to negotiating on current prices. This is especially true during slow times of the year or the month.
3. Little to no money down. Leased cars generally require little to no money down, which is a huge benefit over purchasing a vehicle outright.
4. New vehicle every three years. Leasing is perfect for people who like to own the newest vehicles on the market. Because leases generally run for three years, a leased vehicle never becomes an out-of-date car or vehicle. Leasing is also perfect for growing families. With the trade-in, buyers can go from a compact car to an SUV as their family expands.
5. Less maintenance issues. Because leased vehicles are new cars with a new car option available every three years, it is rare that maintenance issue will arise like they do with older vehicles.
"Leasing a car shouldn't be an intimidating process," says Ron Henson, President of the Utah Honda Dealers Association. "We want our customers to walk away feeling like they got the best deal they could. When that happens, we know we'll see them again for their next lease."
UHDA is a leader in the automobile industry, offering a wide selection of Honda Accords, Civics, Crosstours, Insights, Fits, Odysseys, Pilots, Elements and Ridgelines.
For more information on the Utah Honda Dealers Association or current trends in the industry:
Contact: John Wright
Company: Utah Honda Dealers
http://www.UtahHondaDealers.com
Phone: 480-833-8111
# # #