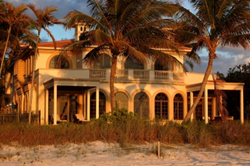 Locating luxury houses that are available to rent in major cities is one task that is difficult for someone not using a realty company. The Real Estate News Wire company has published a resource to find lease to own executive luxury homes in Jacksonville
Jacksonville, FL (PRWEB) September 19, 2014
Locating luxury houses that are available to rent in major cities is one task that is difficult for someone not using a realty company. The Real Estate News Wire company has published a resource to find lease to own executive luxury homes in Jacksonville, FL at http://realestatenewswire.com/luxury-houses-for-rent-fl.
A new application procedure is now available for potential renters to use through a new Internet based portal. One of the top lease to own agencies is providing this service to make it easy to find a luxury rental house in and around Jacksonville this year. A virtual application is now offered as well as the standard phone number at (904) 592-3787.
"There are plenty of residential listings for men and women to review through realty companies although shortages for luxury houses in most cities," said a RealEstateNewsWire.com rep.
The leased homes available in the Jacksonville area are supplied through the Eagle Home Buyers company. Updates to past listings and other new homes available to rent can be found using the easy application process setup by the Eagle company this year. Someone who does not use the application can still use the 24/7 phone system to make contact with associates.
"The rental market has changed over the past decade and there are now more opportunities for renters to complete a contract without going through realtors or agents," said the rep.
The Real Estate News Wire company provides an updated portal for new listings of homes for sale, homes for rent, foreclosed homes and luxury houses in the U.S. An immediate RSS feed is now available on the company homepage to keep buyers, sellers and housing professionals notified of recent news.
About RealEstateNewsWire.com
The RealEstateNewsWire.com company offers one of the most complete commercial and residential housing resources on the Internet. The services for sellers, buyers, wholesalers and agents continues to grow annually. The RealEstateNewsWire.com website is updated through a direct feed RSS system to notify website visitors of all listed properties for rent, sale or as foreclosures.
About EagleHomeBuyers.com
The EagleHomeBuyers.com company is one of the national agencies providing homes to rent and homes for sale through the Internet. The residential and corporate clients that currently use the company services grows annually. The EagleHomeBuyers.com company has launched its new application process to help qualify buyers and sellers in any U.S. state.