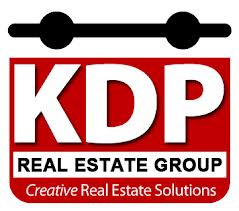 These homes are company owned and are part of the portfolio of homes that are held by this company.
Fort Lauderdale, FL (PRWEB) June 01, 2013
Financing a home purchase can be a costly decision for a man or woman searching for housing. The negotiations with mortgage companies and real estate agents can be time consuming for those seeking housing quickly. The KDP Real Estate Group is now offering lease to own homes in South Florida as an alternative housing solution. These homes are company owned and are part of the portfolio of homes that are held by this company. A fast track application form to lease these properties is now available online at
http://houseforsaleinfl.co/lease-to-own-homes-in-south-florida.
The housing industry provides multiple options for homes when a person is seeking a living space. Front renting to actual purchases, men and women have a range of options to choose. States like Florida have a high number of foreclosures due to housing slowdowns and economic challenges in some counties. Qualifying for a home purchase can be more difficult in this decade compared to previous years.
The KDP Group homes that are now available for lease are helping to provide a faster solution for occupancy compared with realtor assistance. These homes are creatively financed without using mortgage companies or banks.
This relaxed credit qualification method placing people in housing has helped the KDP Real Estate Group to grow in Southern Florida. This company now works closely with a network of buyers and sellers of real estate to operate independently from what realtors or agents offer to the public.
The company owned group of homes for lease now represents a portion of the housing services that are offered. In addition to available homes, this company is now able to purchase homes from homeowners who have been unsuccessful using FSBO methods to arrange a sale. Properties in any internal or external condition are now part of the purchases made.
A new feature now available on the company website is an informative blog area. This area now includes helpful information about leasing, renting and purchasing process of real estate for men and women not relying on realtors for assistance. This information is supplied by company specialists and is designed for use as one solution to obtain accurate information. This new blog area is updated weekly and can be used in addition to the company contact number to obtain information. The company website redesign has helped to make the introduction to these services possible this year.
About KDP Real Estate Group
The KDP Real Estate Group helps men and women in South Florida to find adequate housing when credit issues or other circumstances prevent a real estate purchase. This company is staffed by housing specialists who help to buy and sell properties to build the company portfolio. The alternative services that are offered by this company now provide ways that realtors and agents can be avoided to complete a real estate sale or purchase. The KDP Real Estate Group has benefited from a recent redesign to its company website. Easier user navigation, streaming videos and other content is now part of the offerings that are now made available to those seeking housing.