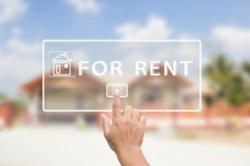 These homes are available for immediate occupancy.
Tampa, Florida (PRWEB) April 06, 2013
Leased homes are one of the ways that some renters are finding alternatives to purchasing a home. The process of leasing properties is growing in popularity and the PLB Investment Group is now offering lease to own homes in Tampa and other Florida cities to renters. These homes are available for immediate occupancy and more information can be found online at http://www.realestatetampaflorida.com/sell-your-house.
The ability to own a home is a privilege that not all adults have. Issues like bankruptcy or tax liens can complicate the purchase of a home. Most real estate agents require specific qualifications for each person interested in purchasing a home.
Disqualifications and other factors could prevent the person from obtaining adequate housing. The new services for leasing homes provided by the PLB group is expected to help men and women find alternatives to purchasing a home.
One of the drawbacks that buyers can be confronted with using a realtor or listed agent is the application of fees attached with a successful home purchase. The industry standard two to six percent commission fees could increase the fees payable by new homeowners to thousands of dollars.
These fees are in addition to other charges that could be applicable during a standard transaction. The lease purchase options now offered are without standard commission fees or charges to help offer additional savings.
The PLB Group has now created an easier way to make contact with its team of experienced real estate investors. This investment group has installed a new contact form online to help takeaway the delays and other issues that men and women can find using other forms of communication. This new form is expected to provide one of the fastest ways to obtain a lease option apart from the traditional real estate route. This new form can be accessed on the company website.
About PLB Investment Group
The PLB Investment Group is comprised of a group of real estate investing specialists currently providing services in the state of Florida. The company finds alternative ways that men and women can be paired with a property without the delays and complications using a realtor. The services recently added this year by the PLB Investment Group are designed to help more people with extraordinary circumstances become placed into an affordable home. This company offers an alternative to the high commission fees and application process used by most real estate agents.