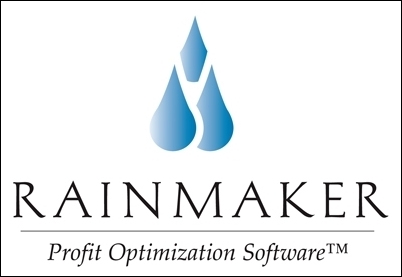 The system enables us to make more objective, consistent pricing decisions
Atlanta, GA (PRWEB) January 23, 2007
Post Properties, with nearly $2 billion in assets and over 21,872 apartment homes in 62 communities, is one of the largest developers and operators of upscale multi-family communities in the U.S. It is adapting to the changing lease-rental marketplace by upgrading its call center to 24/7 operations and utilizing web booking technology to accommodate Internet shoppers. Post is also gaining competitive advantage from its recent installation of a sophisticated revenue management system, a "next generation" enhancement of the systems used by airlines and hotels, to automate rate setting at nearly all its properties with noteworthy results.
"Post leverages new technology wherever possible to increase its operating efficiency and drive additional revenue," said President of Post Apartment Management Tom Wilkes. "In the second quarter of 2006 we embarked on a pilot program for optimizing our rates using a leading revenue management system called revolution LROsm and achieved outstanding results."
Enterprise revenue management systems are credited by firms outside multi-family for raising revenue as much as five to more than ten percent. They use sophisticated mathematics that determines optimal pricing based on competitive influences, historical performance and additional market factors. The systems recommend pricing for any given move-in date, unit and lease duration. Powerful technology instantly solves the millions of calculations necessary for enterprise-wide forecasting and rate-setting across dozens of unit types, offering dynamically updated rate recommendations as market conditions change.
Before implementing revolution LRO company-wide, Post worked with The Rainmaker Group, developer of the system, to create a six property pilot program to evaluate the system's effectiveness in different markets and locations. "We wanted a trial program that would test the system's effectiveness in a variety of environments before we made our decision," explained Wilkes. In order to test system effects vs. status quo pricing techniques, Post also created a control group of similar properties that continued to set rates normally and ran the control group side by side with the LRO pilot properties. "In much less time than we'd expected, the pilot convinced us of LRO's ability to increase revenue. We decided to move forward with full implementation. The pilot showed that we missed significant revenue opportunities every day we operated without the system," Wilkes said.
Post also discovered the benefits of automated revenue management extended beyond the lift in rates. "The system enables us to make more objective, consistent pricing decisions," said Wilkes. "Our leasing staff gained confidence from using rates generated by the system for leasing vacant apartments as well as renewals; it takes emotion out of the pricing decision." Post now sets its rates based on mathematical analysis of market and demand factors. It is a systematic procedure that uses intensive data analysis in place of leasing agents' intuition.
At most multi-family companies, rate setting is still handled by property-level managers with corporate oversight. This process relies on personal ability and "gut" instinct, both of which may be unsuited to a dispassionate assessment of the best price to charge. When rates are set in this way, emotion or personal preference may play a part in the process and, therefore, pricing will lack the objectivity essential for optimal rate setting. "In a perfect world, everyone's pricing would be made without emotion," said Wilkes. "But this is an emotional market. If one of our competitors abruptly cuts prices, LRO 'sees' this and responds by dropping prices on a few units, not all units." Wilkes said that LRO lowers rates on the competing Post property's softest units based on analysis of past demand, forecasts, and unit lease expirations. The result is a lower rate for units where demand is expected to be softer.
Post intended to self-host the Web-based revolution LRO system but made the decision to minimize its technology investment by having The Rainmaker Group host the system remotely from its secure data center. Post's property management system is Web-based as well, and LRO's optimized rates are integrated with Post's PMS and 24-hour call center. The revenue management system also pushes its rates out to a number of internet listing services and Post's website for consistent pricing across its markets. "Rainmaker is an independent solution provider that integrated LRO's optimized rate recommendations seamlessly with our other systems; it does a great job of maximizing our pricing effectiveness."
Post still maintains executive control over its automated rates with bi-weekly pricing calls between area VPs and property managers to evaluate pricing effectiveness and apply occasional exceptions to LRO based on construction or other local factors. "We monitor the system daily; I review rent growth and forecast and check trailing numbers to oversee our pricing. The revolution LRO system is doing a great job for Post," said Wilkes.
About Post Properties, Inc.
Post Properties, Inc., founded in 1971, is one of the largest developers and operators of upscale multi-family communities in the U.S. Post Apartment Homes® focuses on providing resort-style garden apartments and high-density urban apartments with an emphasis on resident service and a strong brand identification. Taking advantage of the strength and customer awareness of the brand, Post Preferred Homes™ brings the same high levels of quality, integrity and leadership to condominiums and townhomes. Post Properties is headquartered in Atlanta and has operations in 10 markets across the country. The company employs approximately 800 people.
Post Properties owns 21,872 apartment homes in 62 communities, including 545 apartment units in two communities held in unconsolidated entities, 512 apartment units in two communities currently under construction and 150 apartment units in lease up. The Company is also developing 230 for-sale condominium homes and is converting 597 apartment units in four communities (including 121 units in one community held in an unconsolidated entity) into for-sale condominium homes through a taxable REIT subsidiary.
About Rainmaker Group
The Rainmaker Group provides, implements and supports the revolution LRO profit optimization software which is an innovative technology solution that enables multi-family housing operators to maximize revenue from apartment leases. revolution LRO lease rate improvement results have been independently validated by leading accounting firms. For over five years revolution LRO has delivered optimized leasing rates to the largest operators in the industry including Archstone-Smith, Equity Residential, Post Properties, Simpson Housing, Home Properties, and a number of other leading multifamily housing companies. The Rainmaker Group incorporated in 1998.
Contacts:
Post Properties
4401 Northside Parkway
Suite 800
Atlanta Georgia 30327
Phone: 404-846-5000
The Rainmaker Group
Tammy Farley
5755 North Point Parkway
Suite 77
Alpharetta, GA 30022
Phone: 678-578-5777
Media Contact:
Julie Keyser-Squires
Softscribe Inc.
404-256-5512
(404)256-5512
###