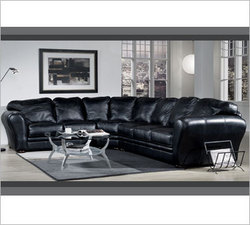 Our interactive design allows shoppers to search for the perfect home furnishing by furniture type, brand, upholstery type, reclining or stationary piece, best sellers and quick ship items
Golden, CO (Vocus) September 2, 2010
Interiormark, LLC, a leading operator of websites selling a wide range of home furnishings, officially launched its latest interactive website: http://www.sofasandsectionals.com.
From value buys to premium furniture, SofasAndSectionals.com showcases a wide range of sofas and sectional sets with one of the largest variety of leather sofas and leather sectionals on the web. Other products displayed on the website include chairs, recliners, and home theater seating. Brands represented include, but are not limited to Berkline, Catnapper, Jaymar, Jackson, Klaussner, Lovan, and Palliser.
"Our interactive design allows shoppers to search for the perfect home furnishing by furniture type, brand, upholstery type, reclining or stationary piece, best sellers and quick ship items," said Bill Lorden begin_of_the_skype_highlighting     end_of_the_skype_highlighting, Director of Sales at Interiormark. "We made it so easy to find the perfect piece of furniture and our customers are responding by making SofasandSectionals.com the industry leader in this space."
Detailed pages identify what makes each product unique by highlighting the top characteristics of each product. Product details, material descriptions, dimensions and configurations, color swatches, and customer reviews are provided with tabbed content for easy access. Videos are included on select product pages to provide some of the best tools for making a smart buying decision. Additional product videos are addedfrequently. Detailed warranty information on each model is also included because furniture warranties are an important part of any buying decision. SofasandSectionals.com will also send swatch samples of selected leathers or fabrics to shoppers upon request and provide free shipping on all products within the continental United States.
Customer reviews are one of SofasAndSectionals' most popular features. Existing customers can post comments about the products on each of the product pages for review by visitors. Sales support including online messaging can be easily accessed at the left side of the website, or shoppers can contact a sales professional directly via telephone to answer questions or place an order. The SofasAndSectionals.com sales staff has over 20 years experience selling furniture.
About Interiormark – Interiormark is the market leading retailer of motion furniture, massage chairs, and sofa §ional sets. The company offers a wide range of products and services designed to enhance and decorate a living room space. Interiormark is a member of the National Home Furnishing Association and Western Home Furnishings Association, and is an A-rated member of the Better Business Bureau.
###