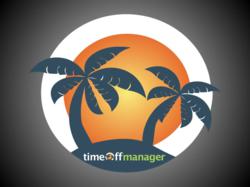 Ease of use, full-featured, fantastic support!
-- R. Phillips, Data Paradigm, Inc.
Dieppe, NB (PRWEB) May 29, 2012
Due to their highly flexible leave tracking SaaS TimeOffManager.com, Ironflow Technologies Inc has experienced great growth in the last year. Today they announce several exciting milestones and developments in the company's evolution:
The company's industry-leading leave management SaaS solution has grown at over 400% per year since 2010 and now serves a base of global customers in 20 different countries. Their product is currently being used by over 200 companies around the world.
To accommodate growth, Ironflow has more than doubled its office space by relocating to a new office, which is now located at 327 Champlain St, Dieppe NB, Canada. They expanded their staff to 6 employees, with key additions in marketing and customer support.
As part of their growth, IronFlow Technologies Inc. is currently working on developing new SaaS products, which will be announced later this year.
TimeOffManager is a fully automated SaaS that tracks and manages employee absence, leave, time-off and attendance. It is now being used by over 200 companies internationally and is being proved as a highly dependable HR tool through customer testimonials. For more information contact Ironflow Technologies Inc. by phone (506) 854-6557 or by email info(at)timeoffmanager(dot)com.