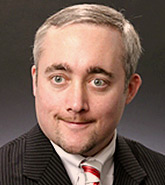 This is certainly grounds for someone to challenge and possibly overturn a past conviction which would lead to them getting out of jail or getting their license back.
Lebanon, PA (PRWEB) February 08, 2013
A ruling made by all of the judges of the Court of Common Pleas in Lebanon County on February 1, 2013 deems blood tests performed at Good Samaritan Hospital (GSH) inadmissible in Lebanon County. The Commonwealth of Pennsylvania had filed an Omnibus Request for Motion in Limine (CP-38-MD-47-2013 in The Court of Common Pleas of Lebanon County Pennsylvania; see the document attached) to join eight separate cases involving DUI blood tests under one ruling. In its response to this motion, the court not only denied the motion, but also ruled that methodology used for blood tests by GSH was not acceptable to the court.
According to court documents, the ruling stems from GSH not adhering to the manufacturer's prescribed instructions for the blood testing equipment they use. GSH uses the Siemens Dade Dimension for DUI blood testing and had reduced the blood sample size and the amount of TCA to less than what was recommended in the operator manual. The court strongly opposed this and stated in its opinion:
"Even if the Commonwealth were to present testimony from a lab tech in support of the notion that the size of the blood sample can be reduced below what is set forth in the Siemens' operating manual, we would reject such testimony."
Further the opinion reads:
"All we declare today is that if the GSH or the Lebanon County District Attorney's office wishes to utilize a BAC test result using the Siemens Dade Dimension machine to convict a criminal defendant, then it must show that the Siemens machine was employed in accordance with its designed specifications. This is not a decision about which we will compromise. Moreover, it is a decision that no hearing would cause us to change."
Through this ruling, the court has deemed that all DUI blood tests from GSH are not admissible in court. GSH is the only blood testing center in Lebanon County and according Attorney Justin McShane, the county uses blood tests in approximately 70-80% of DUI arrests.
"This is a very important ruling because it calls into questions hundreds of cases in Lebanon County including pending cases and past convictions." Attorney McShane is the CEO of The McShane Firm which represented two of the cases included in the ruling. "This is certainly grounds for someone to challenge and possibly overturn a past conviction which would lead to them getting out of jail or getting their license back."
It should also be noted that last month, the ruling of a Dauphin County judge lead to Pennsylvania State Police halting breath testing for DUI all over the state. Attorney McShane and The McShane Firm handled both the breath test challenge and this blood testing challenge.
For more information, please refer to the coverage of this ruling on
ABC27, WGAL and PennLive.
About The McShane Firm: Located in Harrisburg, The McShane Firm is Pennsylvania's foremost DUI and criminal defense law firm. Founded in 2004, McShane and his legal team have fought for the citizens of Pennsylvania in cases involving DUI and other criminal matters and achieved positive results for hundreds of clients. The McShane Firm lawyers believe in continually expanding their knowledge of DUI law through continued education, and bring these lessons to the courtroom to defend the citizen accused. For more information, please visit PADUIblog.com and TheTruthAboutForensicScience.com.