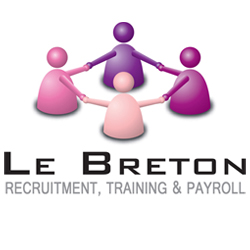 We have opened the doors to our Health and Safety Training Centre and will provide free training for forty two candidates. We hope this will ease the burden on local business and also provide a safer environment for their staff and the general public.
Birmingham, UK (PRWEB UK) 9 July 2012
Le Breton Recruitment & Training are a Birmingham Recruitment Agency and having expanded their business to provide Health and Safety Training, are now offering local businesses forty-two free Health and Safety Training Courses on a first come first served basis, courses will run at the end of August at the Le Breton bespoke Training Centre. Full contact and course details can be found via the company website http://lebreton.co.uk/
Le Breton has been trading for over seven years with the business being set up just prior to the recession. Company Director Nathan Bruton was quoted "This was a difficult time for any new business and is one of the reasons that we understand just how hard it is for any small business. This is why we want to support local businesses through these current difficult times with our free Health and Safety Training Courses."
Matt Bruton, Head of the Le Breton Health and Safety Training Division was quoted "Health & Safety Training is a legal requirement for any company employing staff or that come into contact with the general public, sadly we have found many businesses are unwilling or unable to offer this basic protection to their staff and the general public."
Le Breton is a Recruitment Agency supplying Construction, Trades & Labour and Childcare and Education Staff throughout Birmingham, the West Midlands and the UK. A family owned and run business that has consistently grown each year and that now employs twelve full time members of staff in the Birmingham City Centre.
Le Breton is offering three training courses at the end of August completely free of charge to local businesses in the Birmingham and West Midlands areas. The courses are Manual Handling, Emergency First Aid at Work and Safeguarding Children. Nathan Bruton is quoted "In an effort to support local businesses we have opened the doors to our Health and Safety Training Centre and will provide free training for forty two candidates. We hope this will ease the burden on local business and also provide a safer environment for their staff and the general public."
Any business local to Birmingham or the West Midlands that are interested in taking advantage of the free Health & Safety Training Courses can find more information here http://lebreton.co.uk/events.php
Le Breton Recruitment & Training are based in Birmingham and provide Agency Staff and Health and Safety Training to the Construction and Childcare Industries in the Birmingham and West Midlands. http://lebreton.co.uk/