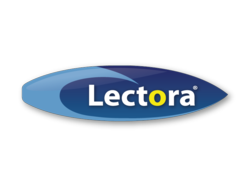 This beneficial relationship with XPERTeam is just one of our partnerships in more than 125 countries and is an extension of our efforts to provide effective e-Learning solutions to companies and organizations worldwide
Cincinnati, OH (PRWEB) March 07, 2012
Trivantis® Corporation partners with XPERTeam to offer Lectora e-Learning software in France. This agreement expands upon the existing, extensive presence of Lectora in the French market. The relationship between Trivantis and XPERTeam enhances the e-Learning offerings of XPERTeam within France by adding the leading e-Learning software to its list of offerings.
"This beneficial relationship with XPERTeam is just one of our partnerships in more than 125 countries and is an extension of our efforts to provide effective e-Learning solutions to companies and organizations worldwide," said Peter Bray, Chief Marketing Officer of Trivantis Corporation. "Now, those in France have access to Lectora e-Learning software through XPERTeam."
"XPERTeam has grown steadily and soundly, which guarantees the continuity of our e-Learning solutions in France," said Arnaud de Corgnol, director of marketing at XPERTeam. "We're very happy to add Lectora to our product portfolio and will present this innovative solution at the Solutions Ressources Humaines 2012 show in Paris March 13-15."
As a pioneer, expert and leader in the French e-Learning industry for more than 15 years, XPERTeam is a global provider that supports companies in their training policies. Their expertise includes more than fifteen specialized software applications. More than one third of the French CAC 40 utilize products from XPERTeam.
The powerful and high quality software Lectora provides will aid XPERTeam in the effort to provide organizations in France the tools to create professional, interactive e-Learning content. Lectora Inspire e-Learning authoring software leads the market with innovation and robust functionality, combining FlypaperTM Flash content creation software, Camtasia® screen recording software and Snagit® screen capture software to create highly engaging e-Learning content.
For more information about Lectora e-Learning software, please visit: http://www.Lectora.com
About Lectora and Trivantis Corporation
Lectora® is the world's leading e-Learning software used by most Global 2000 companies in more than 125 countries and is offered in six languages. The Lectora line of e-Learning products includes Lectora Inspire, Lectora Online, Lectora Publisher and Lectora Integrator. Trivantis also produces Flypaper™, the leading Flash content creation platform that empowers users to create, edit, share, track and reuse high-impact Flash and video content. Snap! by Lectora® is the easy-to-use PowerPoint plug-in rapid e-Learning software that converts PowerPoint to Flash. Its sister product, Snap! EmpowerTM Flash interactions builder, enables anyone to create Flash content without having to know Flash programming. To round out the Trivantis family of products, CourseMill is the powerful and affordable learning management system (LMS). The latest release, Lectora Talent Management, provides the link between course management and true talent development for companies and organizations. Headquartered in Cincinnati, Ohio, Trivantis Corporation also has offices in Boca Raton, Phoenix, Paris and London. Trivantis, Lectora, Flypaper, CourseMill, Snap! by Lectora and Snap! Empower are trademarks of Trivantis Corporation.
Website: http://www.Trivantis.com
Phone: 877.929.0188
Facebook: facebook.com/Trivantis & facebook.com/SnapByLectora
Twitter: twitter.com/Lectora
Blog: trivantis.com/blog & SNAPbyLectora.com/e-Learning-blog