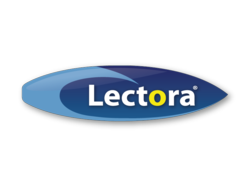 With new features for interactivity, such as 23 real-life characters, and enhanced collaboration options, users can easily and seamlessly create and share e-Learning content
Cincinnati (PRWEB) November 10, 2011
Today, Lectora(R) e-Learning software releases new features and updates for Lectora Online e-Learning collaboration software. The new features in Lectora 1.6 include brand new real-life characters, 11 new Flash games, and collaborative and customization updates to make creating and deploying online computer-based training easier and more engaging.
"The Lectora Online 1.6 release is packed with new features to enhance both the collaborative development process and the e-Learning content itself," said John Blackmon, Senior Vice President of Authoring Products at Trivantis Corporation. "With new features for interactivity, such as 23 real-life characters, and enhanced collaboration options, users can easily and seamlessly create and share e-Learning content."
Lectora 1.6 includes the following new features and enhancements for e-Learning authoring:
Media and Interactivity:

New Real-Life Characters - Choose from 23 characters with 15 different poses to make your content stand out above the rest. Stop using run-of-the-mill, mundane animations and instead utilize these unique characters that include 345 authentic photos of people in real-world poses.
New Flash Games - Eleven new interactive Flash games enable authors to assess learning and training in fun and engaging ways, including Basketball, Soccer, Slot machine, Walk the Plank and more.
New and Customizable Skins for the Media Player – Users can tailor the appearance of the Media Player to fit eLearning material. They can choose from one of 12 new skins or create and import their own custom skins.
YouTube HD Support - Impress learners with high definition (HD) YouTube videos, now fully supported by the YouTube player.
And several more new features and updates for media and interactivity in Lectora Online.
Collaboration:
Restore Previous Versions – Store and retrieve previous versions of courses for reference or review.
Control Number of Revisions – Set the number of allowable revisions to courses to simplify the development process.
"Check in" All Changes in the Publisher – Keep track of all pending changes from within the Publisher for an easy way to see all changes to content at once.
Share with Project Team Only – Control privacy settings to designate content as only visible by the project team.
And more new features and updates for enhanced collaboration within Lectora Online.
This is a free upgrade for all current Lectora Online users.
For your free trial, please visit: Lectora Online 1.6 free trial.
For more information about Lectora Online 1.6 and to see all of the new features, visit Lectora Online 1.6 or contact Trivantis at 1.877.929.0188.
About Lectora and Trivantis Corporation
As the flagship product for Trivantis, Lectora® is the world's leading e-Learning software used by most Global 2000 companies in over 70 countries and is offered in six languages. The Lectora line of e-Learning products includes Lectora Inspire, Lectora Online, Lectora Publisher and Lectora Integrator. Trivantis also produces Flypaper™, the leading Flash content creation platform that empowers users to create, edit, share, track and reuse high-impact Flash and video content. Snap! by Lectora® is the easy-to-use PowerPoint plug-in rapid e-Learning software that converts PowerPoint to Flash. Its sister product, Snap! EmpowerTM Flash interactions builder, enables anyone to create Flash content without having to know Flash programming. To round out the Trivantis family of products, CourseMill is the powerful and affordable learning management system (LMS). Headquartered in Cincinnati, Ohio, Trivantis Corporation also has offices in Boca Raton, Phoenix, Paris and London. Trivantis, Lectora, Flypaper, CourseMill, Snap! by Lectora and Snap! Empower are trademarks of Trivantis Corporation.
Website: http://www.Trivantis.com
Phone: 877.929.0188
Facebook: facebook.com/Trivantis & facebook.com/SnapByLectora
Twitter: twitter.com/Lectora
Blog: trivantis.com/blog & SNAPbyLectora.com/e-Learning-blog
###