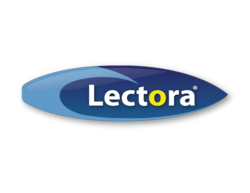 Available only during the Lectora User Conference, this session will teach e-Learning topics and techniques found in no other Lectora training course
Cincinnati (PRWEB) March 13, 2012
Lectora® e-Learning software announces a brand new hands-on e-Learning training and workshop only available Monday, May 21 in Chicago surrounding the 2012 Lectora User Conference. This full day, one-time-only training session will demonstrate new techniques and e-Learning practices for Lectora. Ideal for Lectora users of all levels, training will also include a hands-on workshop to address attendee questions and needs regarding e-Learning development.
"Attendees of all levels will dive deep into a variety of e-Learning development techniques, practices and methods," said Peter Bray, Chief Marketing Officer at Trivantis Corporation. "Available only during the Lectora User Conference, this session will teach e-Learning topics and techniques found in no other Lectora training course. Attendees can also take advantage of the opportunity to work directly with our Lectora experts to get answers to their burning questions and find solutions for any of their development needs."
With a variety of helpful topics, attendees will learn the following in this one-time-only session, Lectora Workshop: Taking Your Lectora Content from Good to Great:

How to make Lectora courses 508 compliant using Objects, Tools, and Publish settings in Lectora.
How to evaluate user input in simulated applications by using screen captures, form objects and questions.
How to randomize anything so learners experience a variety of results when they access a course. Randomize tests, numbers, lists, choices, exercises, pages and more.
How to keep track of learner performance with graded Lectora courses including tests, multiple tests, prerequisite tests, randomized tests and timed tests by scoring questions throughout.
In addition, attendees also have the valuable opportunity to ask questions, find answers and discover solutions to best meet their e-Learning and training goals during the Open Workshop. Lectora experts will also address issues specific to attendees' training to help make their Lectora courses effective and successful.
Anyone can attend this course and all those interested are encouraged to register soon before space fills. Attendance at the Lectora User Conference is not required in order to register for this training.
For more information about this one-time session, Lectora Workshop: Taking Your Lectora Content from Good to Great and the upcoming Lectora User Conference, please visit: 2012 Lectora User Conference.
About Lectora and Trivantis Corporation
Lectora® is the world's leading e-Learning software used by most Global 2000 companies in more than 125 countries and is offered in six languages. The Lectora line of e-Learning products includes Lectora Inspire, Lectora Online, Lectora Publisher and Lectora Integrator. Trivantis also produces Flypaper™, the leading Flash content creation platform that empowers users to create, edit, share, track and reuse high-impact Flash and video content. Snap! by Lectora® is the easy-to-use PowerPoint plug-in rapid e-Learning software that converts PowerPoint to Flash. Its sister product, Snap! EmpowerTM Flash interactions builder, enables anyone to create Flash content without having to know Flash programming. To round out the Trivantis family of products, CourseMill is the powerful and affordable learning management system (LMS). The latest release, Lectora Talent Management, provides the link between course management and true talent development for companies and organizations. Headquartered in Cincinnati, Ohio, Trivantis Corporation also has offices in Boca Raton, Phoenix, Paris and London. Trivantis, Lectora, Flypaper, CourseMill, Snap! by Lectora and Snap! Empower are trademarks of Trivantis Corporation.
Website: http://www.Trivantis.com
Phone: 877.929.0188
Facebook: facebook.com/Trivantis & facebook.com/SnapByLectora
Twitter: twitter.com/Lectora
Blog: trivantis.com/blog & SNAPbyLectora.com/e-Learning-blog