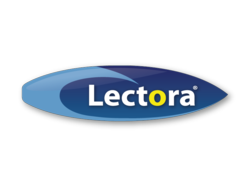 Week after week, Lectora users can take advantage of these free, valuable Inspiration Wednesdays webinars as a very beneficial resource for e-Learning development
Cincinnati, OH (PRWEB) December 19, 2011
Lectora® e-Learning software announces an upcoming free e-Learning webinar to instruct on core principles to create customized, interactive e-Learning content using Variables in Lectora. Back by popular demand, this Inspiration Wednesdays webinar on December 21, 2011 will instruct how to use the power of Variables for dynamic e-Learning without programming knowledge.
"Week after week, Lectora users can take advantage of these free, valuable Inspiration Wednesdays webinars as a very beneficial resource for e-Learning development," said Peter Bray, Chief Marketing Officer at Trivantis Corporation. "Not only are these webinars an opportunity to see firsthand demonstrations of useful techniques, but it also gives users a chance to participate and ask questions directly to the experts."
Participants will discover how they can greatly enhance e-Learning content with Variables in Lectora:

Use variables to display information from an LMS (learning management system)
Track student progress
Perform real-time numeric calculations
Store student responses on forms
Create conditional navigation
Inspiration Wednesdays webinars inform and educate on valuable e-Learning tips, how tos and insights. Inspiration Wednesdays live sessions take place on designated Wednesdays at 9:00 a.m. and 1:30 p.m. ET (GMT – 5).
For more information about Lectora free e-Learning webinars and to register, please visit: Free e-Learning Webinars.
About Lectora and Trivantis Corporation
Lectora® is the world's leading e-Learning software used by most Global 2000 companies in more than 125 countries and is offered in six languages. The Lectora line of e-Learning products includes Lectora Inspire, Lectora Online, Lectora Publisher and Lectora Integrator. Trivantis also produces Flypaper™, the leading Flash content creation platform that empowers users to create, edit, share, track and reuse high-impact Flash and video content. Snap! by Lectora® is the easy-to-use PowerPoint plug-in rapid e-Learning software that converts PowerPoint to Flash. Its sister product, Snap! EmpowerTM Flash interactions builder, enables anyone to create Flash content without having to know Flash programming. To round out the Trivantis family of products, CourseMill is the powerful and affordable learning management system (LMS). Headquartered in Cincinnati, Ohio, Trivantis Corporation also has offices in Boca Raton, Phoenix, Paris and London. Trivantis, Lectora, Flypaper, CourseMill, Snap! by Lectora and Snap! Empower are trademarks of Trivantis Corporation.
Website: http://www.Trivantis.com
Phone: 877.929.0188
Facebook: facebook.com/Trivantis & facebook.com/SnapByLectora
Twitter: twitter.com/Lectora
Blog: trivantis.com/blog & SNAPbyLectora.com/e-Learning-blog
###