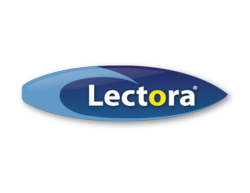 Our Lectora experts will demonstrate the best practices and easiest ways to meet e-Learning standards and guarantee our users the successful delivery of their Lectora courses
Cincinnati, OH (PRWEB) March 26, 2012
Lectora® e-Learning software will host a free webinar to demonstrate how to best publish e-Learning courses to SCORM and AICC for a Learning Management System (LMS). Led by expert Lectora trainers, this session will provide e-Learning developers the knowledge and tools to create and effectively deliver e-Learning courses and training.
"This webinar will uncover all of the specifications and tips to publish Lectora content to an LMS quickly and successfully," said Peter Bray, Chief Marketing Officer at Trivantis Corporation. "Our Lectora experts will demonstrate the best practices and easiest ways to meet e-Learning standards and guarantee our users the successful delivery of their Lectora courses."
Attendees will learn the following in this free e-Learning webinar, "AICC/SCORM Standards and Publishing Options:"

The publishing options for AICC and SCORM
The requirements to publish web-based content in Lectora Inspire to a Learning Management System
Tips to create and publish compliant e-Learning content quickly and easily in Lectora
Lectora e-Learning authoring software enables one-click publishing to AICC, SCORM, CourseMill LMS or any other standards-based learning management system (LMS) with the click of a button. This ensures that courses meet industry standards and makes the publishing process much easier and much faster.
Inspiration Wednesdays webinars inform and educate on valuable e-Learning tips, how tos and insights. Inspiration Wednesdays live sessions take place on designated Wednesdays at 9:00 a.m. and 1:30 p.m. ET (GMT – 4).
For more information about Lectora free e-Learning webinars and to register, please visit: Free e-Learning Webinars.
About Lectora and Trivantis Corporation
Lectora® is the world's leading e-Learning software used by most Global 2000 companies in more than 125 countries and is offered in six languages. The Lectora line of e-Learning products includes Lectora Inspire, Lectora Online, Lectora Publisher and Lectora Integrator. Trivantis also produces Flypaper™, the leading Flash content creation platform that empowers users to create, edit, share, track and reuse high-impact Flash and video content. Snap! by Lectora® is the easy-to-use PowerPoint plug-in rapid e-Learning software that converts PowerPoint to Flash. Its sister product, Snap! EmpowerTM Flash interactions builder, enables anyone to create Flash content without having to know Flash programming. To round out the Trivantis family of products, CourseMill is the powerful and affordable learning management system (LMS). The latest release, Lectora Talent Management, provides the link between course management and true talent development for companies and organizations. Headquartered in Cincinnati, Ohio, Trivantis Corporation also has offices in Boca Raton, Phoenix, Paris and London. Trivantis, Lectora, Flypaper, CourseMill, Snap! by Lectora and Snap! Empower are trademarks of Trivantis Corporation.
Website: http://www.Trivantis.com
Phone: 877.929.0188
Facebook: facebook.com/Trivantis & facebook.com/SnapByLectora
Twitter: twitter.com/Lectora
Blog: trivantis.com/blog & SNAPbyLectora.com/e-Learning-blog