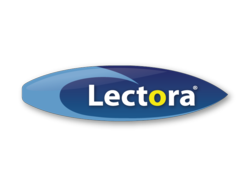 In addition to acquiring new skills in Lectora, attendees also get to interact directly with expert trainers to ask questions and receive feedback live, as it happens
Cincinnati, Ohio (PRWEB) October 31, 2011
Lectora® e-Learning authoring software releases the dates for two free Inspiration Wednesdays webinars in November. These live sessions include firsthand demonstrations featuring the new real-life characters and interactive games included in the recent Lectora X.5 e-Learning software release.
"These upcoming Lectora webinars give users the opportunity to see how they can best leverage the unique new features found exclusively in Lectora X.5 for their e-Learning courses," said Peter Bray, Chief Marketing Officer at Trivantis Corporation. "In addition to acquiring new skills in Lectora, attendees also get to interact directly with expert trainers to ask questions and receive feedback live, as it happens."
Anyone can register for these free, live Inspiration Wednesdays sessions:
November 9th - Utilizing the New Character Poses in Lectora
Learn how to use the new Character Poses in Lectora to make your e-Learning courses more dynamic and engaging. Choose from over 23 characters with 15 poses to create interactivity, custom feedback, real life training scenarios and much more.
November 30th - Games in Lectora
Learn how to easily to create games in Lectora that will enable students to learn and have fun while doing it. Using actions and variables in Lectora, creating fun e-Learning games doesn't require any programming knowledge.
Inspiration Wednesdays webinars inform and educate on valuable e-Learning tips, how to's and insights. Inspiration Wednesdays take place on designated Wednesdays at 9:00 a.m. and 1:30 p.m. ET (GMT – 4).
For more information about Lectora free e-Learning webinars and to register, please visit Lectora University.
To learn more about the new features and updates in Lectora X.5 highlighted in the upcoming Inspiration Wednesdays, please visit Lectora X.5.
About Lectora and Trivantis Corporation
Trivantis Corporation produces Lectora, the world's leading e-Learning software, used by most Global 2000 companies. Lectora is sold in over 70 countries and is offered in six languages. Trivantis Corporation also develops Snap! by Lectora, the easy-to-use PowerPoint plug-in e-Learning software that rapidly converts PowerPoint to Flash. CourseMill learning management system and Custom Development Services are also included in the Trivantis family of products. The latest release by Trivantis now includes Flypaper, the leading Flash content creation platform that empowers programmers and non-programmers alike to create, edit, share, track and reuse high-impact Flash and video content. Headquartered in Cincinnati, Ohio, Trivantis Corporation also has offices in Boca Raton, Phoenix, Paris, London and Beijing. Trivantis, Lectora and CourseMill are trademarks of Trivantis Corporation.
Website: http://www.Trivantis.com
Phone: 877.929.0188
Facebook: facebook.com/Trivantis & facebook.com/SnapByLectora
Twitter: twitter.com/Lectora
Blog: trivantis.com/blog & SNAPbyLectora.com/e-Learning-blog
###