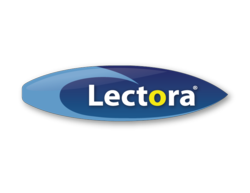 This new offering exemplifies our commitment to help customers enhance their development skills and utilize sound instructional design techniques to create truly effective eLearning
Cincinnati, OH (PRWEB) September 28, 2011
The makers of Lectora eLearning software today announce the new offering of Instructional Design Training For the Everyday Developer. This in-depth instructor-led course enables eLearning professionals to acquire a thorough understanding of instructional design principles in order to develop highly effective eLearning courses and training.
"We are thrilled to add Instructional Design Training to our roster of training offerings that have served the eLearning market for more than a decade," said Tanya Seidel, VP of Product Management and Training at Trivantis Corporation. "This new offering exemplifies our commitment to help customers enhance their development skills and utilize sound instructional design techniques to create truly effective eLearning."
Instructional Design Training for the Everyday Developer provides learners with processes, techniques, templates and tools to create fundamentally sound design and courseware for successful eLearning. Taught by expert trainers, this course takes attendees through an eLearning journey from initial conception through course delivery and evaluation. This course covers the concepts of Instructional System Design (ISD) and focuses specifically on eLearning Instructional Design (eLearning ID) to give participants the opportunity to maximize the effectiveness, efficiency and appeal of instruction in eLearning.
ISD focuses on a structured approach to designing and developing learning as a process. eLearning ID, one phase of ISD, can be described as the art and practice of designing an instructionally sound and engaging self-paced eLearning course.
The new Instructional Design for the Everyday Developer course takes place on Thursday, October 13th from 9am - 5pm CT (GMT – 5) at the Chicago Lectora regional training facility. Attendees can also take advantage of Lectora Fundamentals and Lectora Intermediate training in Chicago in conjunction with the ISD Training session.
For more information about Instructional Design Training for the Everyday Developer and about additional Lectora training including brand new locations and dates, please visit Lectora training.
About Lectora and Trivantis Corporation
Trivantis Corporation produces Lectora, the world's leading e-Learning software, used by most Global 2000 companies. Lectora is sold in over 70 countries and is offered in six languages. Trivantis Corporation also develops CourseMill learning management system and provides Custom Development Services. The latest release by Trivantis includes Snap! by Lectora, easy-to-use PowerPoint plug-in e-Learning software that rapidly converts PowerPoint to Flash. Headquartered in Cincinnati, Ohio, Trivantis Corporation also has offices in Boca Raton, Paris, London and Beijing. Website: http://www.Trivantis.com. Trivantis, Lectora and CourseMill are trademarks of Trivantis Corporation. Phone: 877.929.0188.
Facebook: facebook.com/Trivantis & facebook.com/SnapByLectora
Twitter: twitter.com/Lectora
Blog: trivantis.com/blog & SNAPbyLectora.com/e-Learning-blog
###