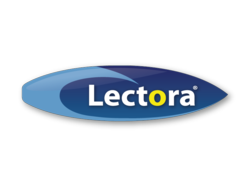 Lectora X.6 and ReviewLink Beta will exponentially change the way Lectora users share, review and update content
Cincinnati, OH (PRWEB) December 08, 2011
Lectora® e-Learning software releases version X.6 loaded with innovative enhancements to change e-Learning development and review with Lectora. This release includes, ReviewLink™ Beta, the new way to collaboratively review e-Learning content online and enhanced 508 Compliance settings to create accessible e-Learning content in one simple step. Lectora users current on their maintenance receive Lectora X.6 absolutely free-of-charge.
"Lectora X.6 is groundbreaking in the e-Learning industry because it stretches beyond just new features and provides innovative functionality to make the review process seamless and easy," said Peter Bray, Chief Marketing Officer at Trivantis Corporation. "Together, the new 508 Compliance settings and ReviewLink Beta, make the total e-Learning package. To kick off the holidays right, we've made all of this free to those current on the latest version of Lectora."
This Lectora X.6 release includes these exciting new features:
ReviewLinkTM Beta

Easily share your published Lectora content online for a streamlined review process
Simultaneously publish content directly from Lectora and send notification emails to colleagues and subject matter experts to review your courses
Reviewers gain immediate access to log in and post comments directly to individual pages of published content and can manage and track the status of multiple courses and feedback
Authors, or publishers, can manage and track courses, feedback and can easily make changes, re-publish content, update feedback status and send messages to reviewers
508 Compliance Enhancements
With one publishing option, instantly prepare e-Learning content to meet 508 Compliance standards in one simple step
Automatically creates ALT tags for images and buttons, disables the use of Web 2.0 windows and ensures that video controller buttons are read by screen readers
…and more new features for e-Learning development in Lectora X.6.
"Lectora X.6 and ReviewLink Beta will exponentially change the way Lectora users share, review and update content," said John Blackmon, Senior Vice President of Authoring Products at Trivantis Corporation. "This latest release has completely streamlined the review and approval process of e-Learning courses, thus saving time and effort for content creators, reviewers and managers."
Lectora e-Learning authoring software enables users to easily create courses for online computer-based training. Honored with five prestigious awards, Lectora Inspire delivers the ultimate package of e-Learning tools with FlypaperTM Flash content creation platform, Camtasia® screen recording software, SnagitTM screen capture software – and now, ReviewLink Beta online review software.
To learn more about Lectora and to download a free 30-day trial, please visit: Lectora e-Learning software.
About Lectora and Trivantis Corporation
As the flagship product for Trivantis, Lectora® is the world's leading e-Learning software used by most Global 2000 companies in more than 125 countries and is offered in six languages. The Lectora line of e-Learning products includes Lectora Inspire, Lectora Online, Lectora Publisher and Lectora Integrator. Trivantis also produces Flypaper™, the leading Flash content creation platform that empowers users to create, edit, share, track and reuse high-impact Flash and video content. Snap! by Lectora® is the easy-to-use PowerPoint plug-in rapid e-Learning software that converts PowerPoint to Flash. Its sister product, Snap! EmpowerTM Flash interactions builder, enables anyone to create Flash content without having to know Flash programming. To round out the Trivantis family of products, CourseMill is the powerful and affordable learning management system (LMS). Headquartered in Cincinnati, Ohio, Trivantis Corporation also has offices in Boca Raton, Phoenix, Paris and London. Trivantis, Lectora, Flypaper, CourseMill, Snap! by Lectora and Snap! Empower are trademarks of Trivantis Corporation.
Website: http://www.Trivantis.com
Phone: 877.929.0188
Facebook: facebook.com/Trivantis & facebook.com/SnapByLectora
Twitter: twitter.com/Lectora
Blog: trivantis.com/blog & SNAPbyLectora.com/e-Learning-blog
###