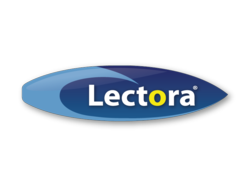 We are pleased to sponsor, participate and present our cutting-edge e-Learning technologies at such an esteemed event.
Cincinnati, Ohio (PRWEB) October 05, 2011
The makers of Lectora® e-Learning software will showcase their award-winning e-Learning authoring software at the upcoming DevLearn 2011 Conference and Expo on November 2 – 4 in Las Vegas, Nevada. Hosted by the eLearning Guild, DevLearn brings together learning industry leaders, solution providers and e-Learning professionals from all over the world.
"We have served as a sponsor and supporter of DevLearn for the last four years because it brings together leaders in the e-Learning industry with hundreds of attendees seeking answers to their e-Learning challenges," said Peter Bray, Chief Marketing Officer at Trivantis Corporation. "We are pleased to sponsor, participate and present our cutting-edge e-Learning technologies at such an esteemed event."
Complementing the DevLearn 2011 theme "Expanding the Possibilities for Learning," Lectora trainers will conduct two sessions highlighting different e-Learning solutions to match all e-Learning goals:

Strategic Buyers: Affordable e-Learning with Snap! by Lectora, Wednesday, November 2nd at 2:00 PM - In this session, you'll see the latest PowerPoint to Flash e-Learning software and learn how to create engaging e-Learning with ease - and for only $99. To learn more, visit Snap! by Lectora here.
Virtual Learning: Creating Robust e-Learning Content with Lectora Inspire, Thursday, November 3rd at 2:00 PM - Learn how to create robust, show-stopping e-Learning content directly from the experts. With more than a decade as a leader in the e-Learning market, Lectora remains the e-Learning software of choice for Global 2000 companies in more than 70 countries. In this session, learn how to take your training to the next level with Lectora. To learn more, visit Lectora Inspire here.
Stop by booth #408 to learn more about the exciting capabilities of Lectora and Snap! by Lectora to enhance your e-Learning content. While at the booth, also check out mobile learning examples in Lectora on the iPad and get answers to all of your e-Learning questions straight from the Lectora experts. For more information and to register, please visit the DevLearn 2011 website here.
Also look for Lectora at the upcoming Learning 2011 Conference on November 6 – 9 in Orlando, Florida and at the CSTD (The Canadian Society for Training and Development) Annual Conference on November 16 – 18 in Toronto, Ontario.
About Lectora and Trivantis Corporation
Trivantis Corporation produces Lectora, the world's leading e-Learning software, used by most Global 2000 companies. Lectora is sold in over 70 countries and is offered in six languages. Trivantis Corporation also develops Snap! by Lectora, the easy-to-use PowerPoint plug-in e-Learning software that rapidly converts PowerPoint to Flash. CourseMill learning management system and Custom Development Services are also included in the Trivantis family of products. The latest release by Trivantis now includes Flypaper, the leading Flash content creation platform that empowers programmers and non-programmers alike to create, edit, share, track and reuse high-impact Flash and video content. Headquartered in Cincinnati, Ohio, Trivantis Corporation also has offices in Boca Raton, Paris, London and Beijing. Trivantis, Lectora and CourseMill are trademarks of Trivantis Corporation.
Website: http://www.Trivantis.com
Phone: 877.929.0188
Facebook: facebook.com/Trivantis & facebook.com/SnapByLectora
Twitter: twitter.com/Lectora
Blog: trivantis.com/blog & SNAPbyLectora.com/e-Learning-blog
# # #