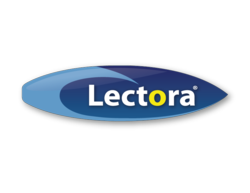 As the standards for HTML5 evolve, we expect to continue our leadership in e-Learning to help deliver the promise of mobile e-Learning
Cincinnati, Ohio (PRWEB) October 12, 2011
Lectora® e-Learning software announces its exclusive capability to publish to mobile devices from both its desktop and web-enabled e-Learning development tools. This makes it possible for developers to use both the desktop version of Lectora and Lectora Online to create courses and training accessible on learners' mobile devices including the iPhone and iPad.
According to the recent 2011 eLearning Guild research report, "Mobile Learning: Landscaping and Trends," companies planning to implement mLearning (mobile learning) increases from 38.5% in 2007 to 51% in 2011. With companies planning to expand their reach to learners through mobile devices, Lectora authoring software makes it easy to create and deliver e-Learning content to smartphones and tablets to reach learners at any time and any place.
"In our dedication to make e-Learning as accessible as possible, any of our Lectora users can now deploy their e-Learning courses to learners regardless of the tool they use including all iOS devices," said Peter Bray, Chief Marketing Officer at Trivantis Corporation. "As the standards for HTML5 evolve, we expect to continue our leadership in e-Learning to help deliver the promise of mobile e-Learning."
Lectora and Lectora Online e-Learning authoring software enable those without programming knowledge to easily create e-Learning courses and quickly and easily deploy them to mobile devices.
In an effort to make development even simpler, Lectora and Lectora Online e-Learning authoring software offer free iPad templates for e-Learning courses and training. Now, users can jump-start their mobile learning development in Lectora with polished and professional templates that they can customize according to their e-Learning content and requirements.
The Lectora line of e-Learning authoring tools enables professionals to develop computer-based training and courses. Bundled with FlypaperTM, the leading Flash content creation software, Camtasia® screen recording software and Snagit® screen capture software, Lectora Inspire provides the most powerful combination of tools to create robust e-Learning content quickly and easily. Lectora Online provides the ability to easily collaborate anytime and anywhere with online creation, storage, management and review of e-Learning courses and training.
About Lectora and Trivantis Corporation
Trivantis Corporation produces Lectora, the world's leading e-Learning software, used by most Global 2000 companies. Lectora is sold in over 70 countries and is offered in six languages. Trivantis Corporation also develops Snap! by Lectora, the easy-to-use PowerPoint plug-in e-Learning software that rapidly converts PowerPoint to Flash. CourseMill learning management system and Custom Development Services are also included in the Trivantis family of products. The latest release by Trivantis now includes Flypaper, the leading Flash content creation platform that empowers programmers and non-programmers alike to create, edit, share, track and reuse high-impact Flash and video content. Headquartered in Cincinnati, Ohio, Trivantis Corporation also has offices in Boca Raton, Paris, London and Beijing. Trivantis, Lectora and CourseMill are trademarks of Trivantis Corporation.
Website: http://www.Trivantis.com
Phone: 877.929.0188
Facebook: facebook.com/Trivantis & facebook.com/SnapByLectora
Twitter: twitter.com/Lectora
Blog: trivantis.com/blog & SNAPbyLectora.com/e-Learning-blog
###