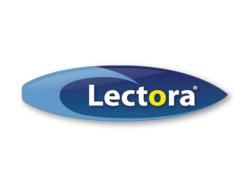 Winning this award, which was completely based on user votes, adds to the credibility and integrity of the product and further proves its impact in the market
Cincinnati, Ohio (PRWEB) September 30, 2011
Lectora® Inspire wins the Best of Elearning! Award for Best Presentation Tool, as awarded by the ELearning! Media Group. The award was announced at the annual Enterprise Learning! Conference and Expo in Anaheim, California.
Lectora Inspire, the world's leading e-Learning authoring software, enables learning and workforce professionals to develop computer-based training and courses. Bundled with FlypaperTM, the leading Flash content creation software, Camtasia® screen recording software and Snagit® screen capture software, Lectora Inspire provides the most powerful tools to create robust e-Learning content quickly and easily.
"The introduction of Lectora Inspire just over a year ago bundled together the leaders in the e-Learning and presentation markets. With this innovative alliance, Lectora Inspire quickly emerged as the most powerful and complete authoring tool available," said Peter Bray, Chief Marketing Officer at Trivantis Corporation. "Winning this award, which was completely based on user votes, adds to the credibility and integrity of the product and further proves its impact in the market."
The Best of ELearning! Awards provide the only reader's choice awards program in the learning and workforce industry, continuing to be a valuable resource for learning solutions. Because the awards are completely user nominated, the Best of ELearning! award for Lectora Inspire reflects direct successful experiences with the e-Learning authoring tool.
Voters who nominated Lectora Inspire for the Best Presentation Tool say the award-winning e-Learning software is a "fast and easy way to get a consistent message out to captivate and inspire adult learners," according to the ELearning! Media Group.
The ELearning! Media Group produces ELearning! and Government ELearning! magazines and reaches over 2 million executives, practitioners and professionals all evaluating or implementing enterprise learning and workplace technologies across their organizations each year.
This is the fourth e-Learning award that Lectora Inspire won just this year. Other awards in 2011 include: Bersin & Associates Vendor Innovation in Learning and Talent Management Award, Brandon Hall Gold Award for Best Advance in Technology for Rich-Media Authoring and a TMR 4 Star Review.
To learn more about Lectora Inspire, please visit here.
About Lectora and Trivantis Corporation
Trivantis Corporation produces Lectora, the world's leading e-Learning software, used by most Global 2000 companies. Lectora is sold in over 70 countries and is offered in six languages. Trivantis Corporation also develops Snap! by Lectora, the easy-to-use PowerPoint plug-in e-Learning software that rapidly converts PowerPoint to Flash. CourseMill learning management system and Custom Development Services are also included in the Trivantis family of products. The latest release by Trivantis now includes Flypaper, the leading Flash content creation platform that empowers programmers and non-programmers alike to create, edit, share, track and reuse high-impact Flash and video content. Headquartered in Cincinnati, Ohio, Trivantis Corporation also has offices in Boca Raton, Paris, London and Beijing. Trivantis, Lectora and CourseMill are trademarks of Trivantis Corporation.
Website: http://www.Trivantis.com.
Phone: 877.929.0188.
Facebook: facebook.com/Trivantis & facebook.com/SnapByLectora
Twitter: twitter.com/lectora
Blog: trivantis.com/blog & SNAPbyLectora.com/e-Learning-blog
###