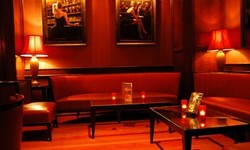 Minneapolis, MN (PRWEB) February 2, 2011
Smart Candle is offering a free 30-day trial on its LED flameless candles designed for commercial use and ready for implementation as restaurant design trends evolve in 2011. Smart Candle rechargeable candles are marketed worldwide and can be found in high profile landmarks, five-star restaurants and top-tier hotels.
The talk online about what's coming this year in restaurant design trends includes more artistic restaurant design that eschews a cookie-cutter approach, leaning more toward theatrically inspired spaces that are changeable, such as with the use of digital art in some restaurants. People are talking about reinventing distressed buildings and spaces, and there is a growing interest in such topics as a restaurant's carbon footprint or where the food on the menu comes from.
"We're excited about these trends, in part because our energy-saving, rechargeable votive candles fit right in. The free trial offering makes it easier for our customers to try out some possibilities as the new year rolls out," says Shane Vail, president of Smart Candle.
In terms of green initiatives in 2011, Smart Candle LED lighting systems include space-saving induction charging that provides over 18 hours of run time for every 6 hours of charge. Waterproof and powered by lithium ion batteries, Smart Candle LED flameless candles last over 14,000 hours, or over 3 years based on an average daily use of 12 hours per day. The units are easily implemented in innovative or theatrical restaurant design. Smart Candle also has a Smart Return recycling program that dovetails well with keeping the carbon footprint small. Customers who return older Smart Candle products, or even competitors products, will receive a discount on new orders of bulk flameless candles and other Smart Candle items.
"A theatrical approach to restaurant design meshes perfectly with our products," says Josh Kutzler, who owns Smart Candle with co-founder Shane Vail. "They can be safely placed anywhere. The rechargeable battery votive candles can be dressed up in Smart Candle holders: We offer a many options, from Hollowick lamps to real wax luminaries. Another product that fits well with a theatrical trend is our battery-free Low-Volt Candle Wall System, which allows up to 96 modular flameless candles with a timer. This system allows flexibility in design while delivering a dramatic ambiance. Great new possibilities there."
A positive return on investment is also part of the appeal of Smart Candle products; cost-to-savings is getting more attention as restaurant owners and managers meet the challenges of a recovering economy. A Smart Calculator on the smartcandle.com website provides a quick estimate of projected savings realized with these flameless candles.
The full selection of LED and battery operated candles and holders, and details about the free 30-day trial offer can be found at smartcandle.com.
About Smart Candle:
Today, more than 85 million Smart Candles are in use globally. They are found in more than 26,000 hotels, clubs, and noted landmarks around the world. The product line consists of green technology that reduces the risk of fire, reduces the toxic emissions of burning petroleum, and provides a substantial cost savings to consumers. Smart Candle believes in making smart decisions daily that lead to better products and better relationships with customers, with a focus on being "smart" with technology, safety, and the choices Smart Candle offers in long-lasting, random, flickering light that perfectly simulates a wax candle flame.
###