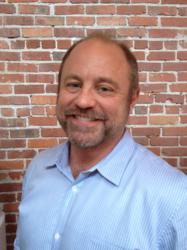 McCauslan has structured the Elemental LED sales team to include account managers who are focused on different channels in the industry.
San Francisco, CA (PRWEB) July 03, 2012
Elemental LED, a San Francisco Bay Area-based LED lighting company, recently hired Craig McCauslan as the company's new National Sales Manager. McCauslan, who spent 17 years at KIK Custom Products as a nationwide Key Account Manager, was brought in to lead the Elemental LED sales team, reach new markets and improve the customer experience.
During the past three months, McCauslan has structured the Elemental LED sales team to include account managers who are focused on different channels in the industry. He has also worked hard to find new ways to improve the customer's experience, including ensuring 24-hour turnaround and a watchdog process where customers' orders are double-checked for correct components.
"I'm not about sales, I'm about solutions," says McCauslan. "I'm here to make sure customers get what they need, not what they think they need."
McCauslan plans on quadrupling the sales team during the next 12 months and expanding the company's reach to lighting specifiers, architects, designers, retail, trade show and display fabricators and sign suppliers. "We will become one of the leading technical experts and innovators in the LED market," says McCauslan.
As one of five Key Account Managers at KIK Custom Products, a chemical company, McCauslan managed 256 nationwide accounts ranging from grocery store chains, to industrial suppliers and water treatment facilities. The company experienced 25% growth and added 38 new products in 6 categories in his last three years there.
When asked about the key to his success at KIK, McCauslan responded, "Everything is about relationships. I knew what the customer wanted before they knew it. I provided inside-out solutions, so problems never had a chance to develop."
McCauslan started working in sales at Sears at the age of 16, and spent the next 16 years honing his intuitive sales techniques and leadership skills there before moving to KIK.
McCauslan considers the new position at Elemental LED to be a perfect fit for his current ambitions. Elemental LED is a fast-growing company where each employee has enormous potential to make a profound difference. "It's like driving a speed boat versus sailing on the Titanic," remarked McCauslan, "I was drawn to Elemental LED's exciting, fresh and collaborative culture."
To learn more about the solutions Elemental LED provides to lighting specifiers, architects, designers, fabricators, building professionals and manufacturers, please visit http://www.elementalled.com/business-solutions.
About Elemental LED:
Elemental LED is where style and affordability meet sustainable lighting. Elemental LED offers a wide selection of LED lighting products for home and business owners, including LED strip lights, light bars, puck lights, wall washers, light bulbs, controllers, power supplies and more. Products include color-changing, dimming and waterproof functionality. Elemental LED offers in house engineering and comprehensive customer service and education, from live phone support to online tutorials. LED lighting technology is the safest, hippest, and most energy efficient way to light up the world. Learn more at http://www.elementalled.com.