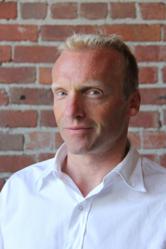 San Francisco, CA (PRWEB) July 18, 2012
Elemental LED, a San Francisco Bay Area-based LED lighting company, recently hired Andreas Dankelmann as the new Director of Product Development. Dankelmann brings with him 12 years of experience as the Manager of Business Processes and Systems at Bayer Pharmaceuticals and aims to improve how new products are conceived, developed and brought to market at Elemental LED.
As the Director of Product Development, Dankelmann is managing and improving the product supply chain, product supply processing and product portfolio at Elemental LED. During the past three months Dankelmann has already began to improve the process of working with Elemental LED product suppliers and created a system so that suppliers are clear on Elemental LED quality standards and customers receives a consistent high-quality product.
Dankelmann summarized his position as, "Ensuring that we have the right products at the best quality in the right quantity at the right time for our customers."
Dankelmann is also working to improve the process in which new ideas get turned into highly demanded LED products. A crucial step along the way includes determining what needs to be developed in-house and what can be sourced. Elemental LED is currently developing several new products in house and sourcing others that are in high demand by customers. The company released a Direct Wire LED Under Cabinet Fixture in June under Dankelmann's direction.
"Developing a product innovation process allows us to capture all the great ideas that are generated by customers, employees and the market and translate that into products that provide real value to our customers," says Dankelmann.
Dankelmann honed his skills in team building and process improvement at Bayer Pharmaceuticals. At Bayer he worked on several national and international change management projects, including a high-profile merger of Bayer with a South American company where he worked to integrate teams in several countries including Mexico, Brazil, Columbia and Argentina.
For Dankelmann the challenge was not only figuring out how to integrate the values and internal processes of all teams, but also working to improve the processes on an individual team level. He strives to determine how each person on those teams can be successful not as an individual but as a team member.
"Building new teams and working with current teams on reaching the goals they establish," is what Dankelmann said he is most passionate about.
Dankelmann worked with a range of small to medium sized companies at Inbera Consulting before joining Bayer. Dankelmann's educational background in mechanical engineering will be a strong asset for Elemental LED and the product development department. He sees great potential in the products Elemental LED offers customers and described them as "adaptable products that can be used in a wide range of markets and applications."
Dankelmann was attracted to the position at Elemental LED because he said it is a company that is already doing well but could be doing better. He described what he enjoys so far about working at Elemental LED: "Seeing people's enthusiasm and being a part of that in a fast growing company,"
To learn more about Elemental LED, please visit http://www.elementalled.com.
About Elemental LED:
Elemental LED is where style and affordability meet sustainable lighting. Elemental LED offers a wide selection of LED lighting products for home and business owners, including LED strip lights, light bars, puck lights, wall washers, light bulbs, controllers, power supplies and more. Products include color-changing, dimming and waterproof functionality. Elemental LED offers in house engineering and comprehensive customer service and education, from live phone support to online tutorials. LED lighting technology is the safest, hippest, and most energy efficient way to light up the world. Learn more at http://www.elementalled.com.